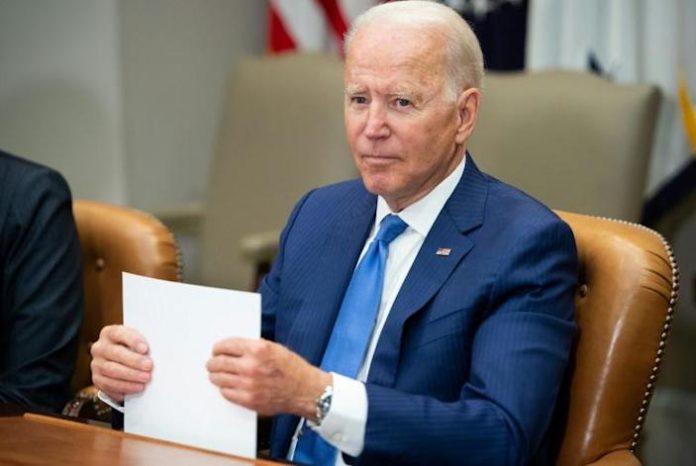 President Joe Biden was clear in his desire to reverse the legacy of his predecessors' immigration and border policies.
His administration is now being accused of making exemptions from his open-borders agenda, by depriving safe harbor to Cubans fleeing violence in their home countries.
"This is a risk that is not worth taking."
In recent days, Cuba has witnessed a significant increase in anti-communist protests. Haiti is in chaos after the assassination of its president.
However, Alejandro Mayorkas, Homeland Security Secretary, issued a clear warning Tuesday that Cubans or Haitians who seek asylum in the U.S.A and arrive by sea would be denied entry. The "safe third" country would allow those who have made a credible asylum claim to be resettled, while others would be returned to their home countries.
"Allow me to be clear: If you take to the sea, you will not come to the United States," Mayorkas stated. "The time is never right to attempt migration by sea. To those who risk their lives doing so, this risk is not worth taking."
Many critics found the statement to be too strict, considering that the Biden administration is open to undocumented immigration at the nation's southern border.
For his part, Fox News Channel personality Tucker Carlson noted that the federal government is reportedly using the military to secretly transport undocumented immigrants throughout the country.
Mayorkas facing mounting backlash
Mayorkas is the son of Cuban refugees and said that there is no "surge" currently of Cubans trying to enter America by water.
Statistics show that Cubans are now entering the country via land, at their highest level in 10 years. Most of them were permitted to do so.
However, conservative pundits and lawmakers from both parties complained that Biden's policies were hypocritical and politically motivated.
Dana Loesch, a gun rights advocate, was one of those who claimed the White House hopes to expel Cubans from its ranks because they are likely to vote for Republicans.
The Biden administration has indicated support to the anti-communist protesters of Cuba. However, the GOP Florida Gov. Ron DeSantis asked the president to do less such as making internet access accessible to dissidents living in Cuba who are being censored.