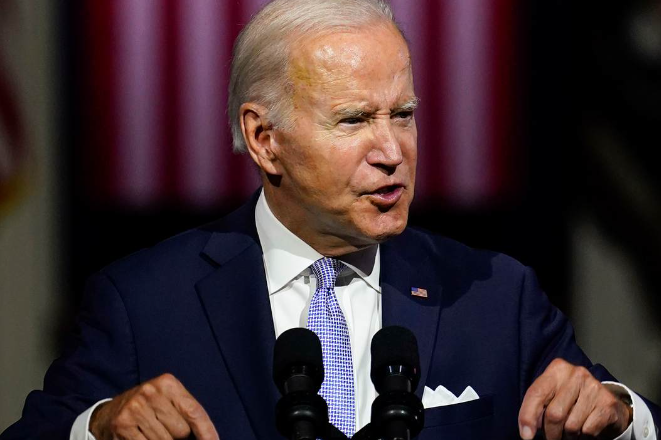 Tuesday, President Joe Biden supported a new regulation to stifle independent contractors and strengthen labor unions.
The Department of Labor's rule would compel businesses to count contractors as employees. Marty Walsh, the secretary of labor, made an effort to portray the rule as advantageous to contractors while ignoring the widespread opposition to the possible change.
We believe this proposed rule will help ensure workers covered under the Fair Labor Standards Act are not deprived of the wage and hour protections they are due under law.

And, it helps preserve critical worker rights and protect freelancers & other small business owners. (1/3) https://t.co/tCNakhVB4r

— Secretary Marty Walsh (@SecMartyWalsh) October 11, 2022
The majority of freelancers, who value flexibility and make more money by working on multiple projects, are against the move. Additionally, it makes it impossible for people to work as independent contractors in addition to their regular jobs and it kills entrepreneurship. The new legislation would simply make it unaffordable for firms to engage independent contractors or freelancers, which will have a negative impact on everyone's ability to earn money.
The Biden-Harris admin is committed to promoting worker-centered, worker-led policies. We are interested in hearing your feedback on our proposal to protect workers and small business owners.

Visit https://t.co/XOGNuPiYr3 to learn how and where to file comments. (3/3)

— Secretary Marty Walsh (@SecMartyWalsh) October 11, 2022
Republican labor leaders on Capitol Hill have already reacted negatively and promised to resist the rule's adoption.
Independent contracting is a common kind of employment, but the Biden administration would rather burden employees and businesses that create jobs with regulations than promote flexibility. Independent contracting offers Americans flexibility and independence, and denying them such rights is a slap in the face, Workforce Protections Subcommittee Republican Leader Fred Keller and Education and Labor Committee Republican Leader Virginia Foxx issued a joint statement.
Seems notable that multiple studies have found that the majority of gig workers don't want to be classified as employees (not that they're happy with how the companies treat them, but they don't think being employees fixes that, because… it likely doesn't). https://t.co/BWsr0G6uBU

— Mike Masnick (@mmasnick) October 11, 2022
"The Biden administration's proposed rule on independent contractors needlessly attempts to redefine many independent contractors as employees, which many workers do not want, and limits employers' flexibility to respond to changing economic circumstances. We should put workers and job creators on the path to success instead of setting up roadblocks. These damaging regulations are not what workers need."