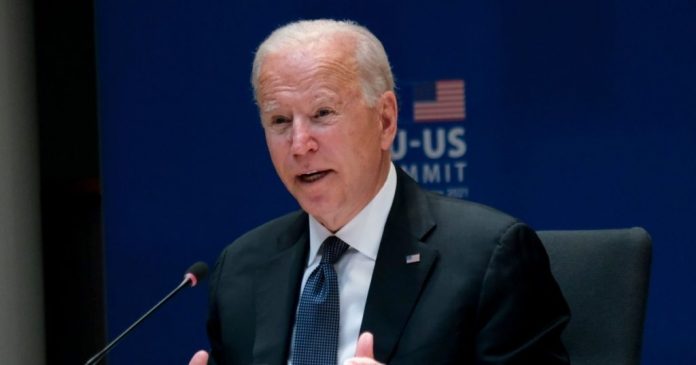 The Biden administration announced this week that it will erase $5.8 billion in federal student loan debt, making it the biggest debt cancellation in Department of Education history. The revocation was targeted at around 560,000 Corinthian Colleges student debtors.
President Biden has been under pressure from the far-left to erase up to $50,000 per borrower in federal student loan debt by executive action. Biden previously stated that he would be ready to cancel around $10,000 per loan.
Biden, on the other hand, has been delaying his decision because of the present economic situation in the United States. Biden has been pummeled in the polls mostly because of this issue.
It's clear that the $5.8 billion cancellation was intended to test the waters, at least in part.
Goldberg opens his post by accusing Biden of bribery for canceling the $5.8 billion in student loans.
He wrote in his article: "It's funny how politics works in this country. I mean, if a voter bribes a politician, the guy passing money under the table to get special treatment from the pol could wind up in prison for a long time. But if a politician makes a deal, not with one voter but with millions of them, by offering goodies in exchange for their votes, it's not called bribery and it's not even a crime. It's called politics as usual."
Leaving this aside, Goldberg goes on to suggest that Biden's idea might not work in this case.
The important question will be whether Biden's strategy would "win support among college-educated swing voters who live in the suburbs and also win over younger voters, whose support for Biden has pretty much collapsed?"