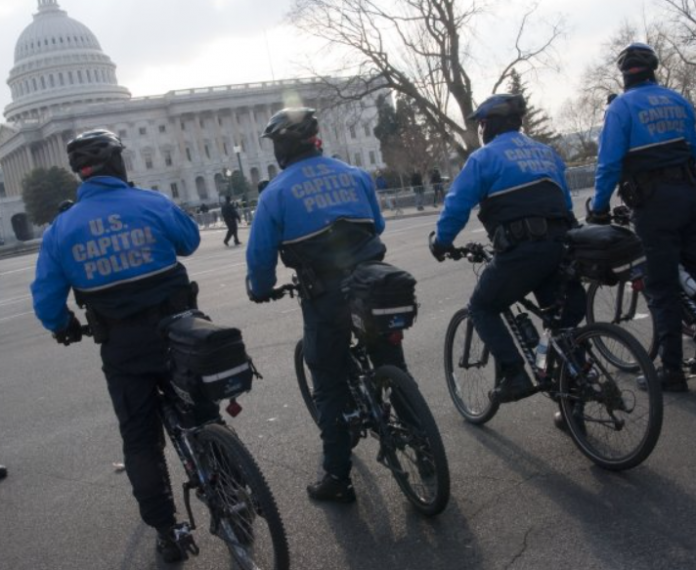 A 55-year-old man was detained outside the Capitol on Friday while flashing a false badge.
Authorities apprehended Jerome Felipe, a retired New York police officer, when body armor, a BB gun, high-capacity magazines, and other ammunition were discovered in his 2017 Dodge Charger outside Peace Circle.
Felipe allegedly pretended to be a criminal investigator and showed cops with a false Interpol Department badge.
Felipe granted authorities permission to check his vehicle. They found a BB gun, bulletproof vests, and other ammo inside. The BB gun was the only firearm found, according to the agency.
He is accused of illegally possessing high-capacity magazines and unregistered ammunition.\
Felipe looks to be nomadic, according to a law enforcement source, and has been living out of his van for the previous few months. According to the law enforcement source, he stated that he wanted to tour the regions surrounding the Capitol.
Felipe is the latest in a long line of people detained for illegal possession near the Capitol.
Felipe is a former NYPD officer who left the service in 2018 due to departmental charges, according to a top New York City law enforcement official.
According to the law enforcement official, the charges were that he misrepresented himself in official processes as a detective when his true status was police officer.
As per the official, Felipe was unable to obtain the necessary qualifications to obtain a weapons permit after retiring from the police department as a result of the charges. According to the official, his NYPD ID card states that he does not possess a handgun.