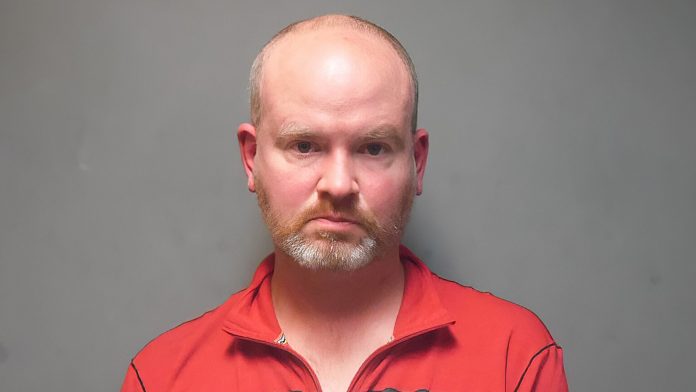 A Connecticut civil lawsuit has named John Griffin, a longtime CNN producer who was fired last month over child trafficking allegations. Griffin is accused of abhorent actions of horrific sexual abuse and exploitation.
The lawsuit, filed last week in Bridgeport, claims that the defendant deliberately persuaded, inciting, tempting, and coercing juvenile females, including the minor complainant, to participate in sexual conduct, sexual exploitation, and/or sexual trafficking over several years prior to 2020.
Griffin is charged with one count of human trafficking and two counts of attempted human trafficking in federal court in Vermont after allegedly contacting parents with minor children.
According to the federal indictment, Griffin reportedly brought three women and their young daughters over "for the purposes of sexual training" between April and July 2020. Prosecutors that only one woman in Nevada took him up on his offer.
The lawsuit seeks up to $15 million in restitution and expenses on behalf of a 9-year-old "Jane Doe" and her custodial "next best friend," Janet Doe.
Some of the claims are expected to be similar to those in a criminal complaint filed in Nevada in 2020 against the victim's adoptive mother, as well as the federal indictment of Griffin released last month.
Griffin is accused of paying a Nevada woman $3,000 to fly to Boston and then stay at his multimillion-dollar Vermont vacation property for a week of sex offenses involving her adopted daughter.
"When faced with this video during an interview with FBI agents, Griffin's first answer was to say he wasn't staring at the naked girl, despite the fact that she was standing so near to him as to be touching," according to the prosecutor's pretrial detention brief.
Griffin's equipment and storage devices were taken by federal agents shortly after her arrest in August 2020.
"We had no knowledge about the case ," a CNN representative told Fox News Digital. In September 2020, when investigators said they confiscated some of Griffin's equipment, no CNN-owned devices issued to him went missing or were reported lost, according to the media organization.
Griffin moved out of the $4 million Connecticut home he shared with his wife last year due to marital issues, according to insiders. When the FBI apprehended him last month, he was living alone in Stamford.