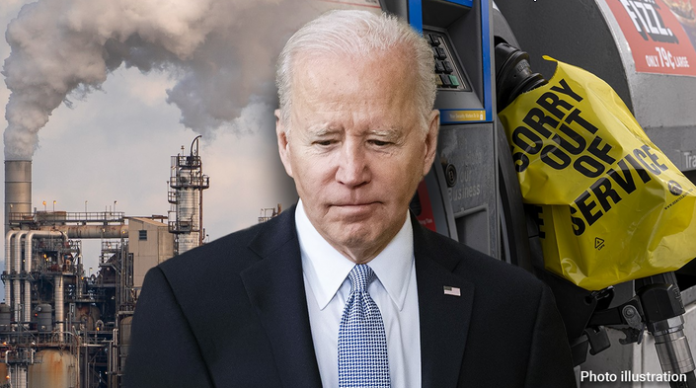 Due to a number of national and international reasons, energy professionals predict that gasoline prices in the United States will continue to rise sharply.
Major refinery problems and regulations discouraging increased fossil fuel production or national refinery capacity, according to the analysts, have contributed to the price increase. Additionally, the Organization of Petroleum Exporting Countries (OPEC), a dominant Middle Eastern oil cartel, and Russia are anticipated to announce a significant production cut of up to 1-2 million barrels per day on Wednesday.
According to a database maintained by AAA, the national average price of gasoline increased for the fourteenth day in a row on Tuesday, reaching $3.81 a gallon. Between June and mid-September, pump prices fell continuously for 99 days after reaching an all-time high of $5.02 a gallon.
In anticipation of the OPEC statement on Wednesday, the WTI index, the U.S. benchmark, and the global Brent oil benchmark both traded 3% higher on Tuesday. Consumers in the United States and overseas may experience greater pain at the pump as a result of the increasing oil prices.
"If they do something really specific where the Saudis and Kuwait and United Arab Emirates were going to shoulder the cuts, because other countries are having trouble being up to quota, then I think we will march significantly higher for crude. I think we will go higher for crude anyway in the next three or four months, but this is kind of what happens in the next three or four days. So, I would say the lowest expectation is that they announce a cut of a million barrels a day, but it's across a membership that includes underperformance."
In addition, a number of expected and unanticipated disruptions at American refineries, which produce petroleum products like gasoline and diesel fuel, have significantly contributed to increases in gasoline prices. The closures have had an especially negative effect on pricing in California, where the average pump price has soared to $6.41 per gallon, more than a dollar higher than a month ago.