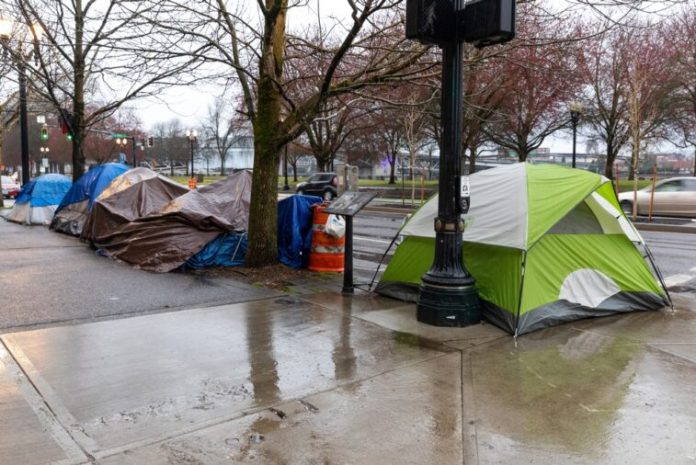 America's bigger cities are in jeopardy. Just a few of the problems people deal with on a daily basis include homelessness, drug addiction, violent crime, and high cost of living.
The homeless are permitted to camp and do whatever they choose under the pretext of compassion, repeat offenders are being released back onto the streets, and there are no penalties for crime. Portland is in such horrible shape that, during a recent city council meeting, a resident went on a rant about the situation and questioned Mayor Ted Wheeler about what would be done. Wheeler's reply irritated me.
Portland mayor @tedwheeler laughs after a local woman pleads to city council about the city's dangerous & out-of-control homeless encampments. Homelessness, homicides, shootings & violent crime surged following the destabilizing Antifa riots in 2020. pic.twitter.com/vyJ8DyRsX4

— Andy Ngô 🏳️‍🌈 (@MrAndyNgo) October 2, 2022
During a virtual city council meeting, Gillian Rose voiced her objections and claimed that the encampments all around the city were a major issue for everyone.
"You have to stop enabling this. I'm angry and I'm sad and I'm fed up, and I'm so sick of having politicians pander to a woke agenda that's been nothing short of an epic failure."
Mayor Ted Wheeler (D) laughed before continuing, "Thank you, you've made your point emphatically clear. Thank you for being here and sharing your perspective, we do appreciate it."
Wheeler is one of a handful of unsuccessful Democratic mayors, and it would appear that he dislikes not being included in lists of the worst mayors in America alongside Lori Lightfoot, Eric Adams, and Eric Garcetti.
Portland Resident Says Mayor Laughed at Her Worries About Homeless https://t.co/goilQCF2BO via @BreitbartNews

— Rob Mattox (@RobMattox2) October 3, 2022
When Rose raised her concerns, Rose alleged Wheeler acted flippantly.
Rose allegedly relocated there a few years ago because she supported the region's communist ideals, but it turned out to be the exact reverse of what she had anticipated.