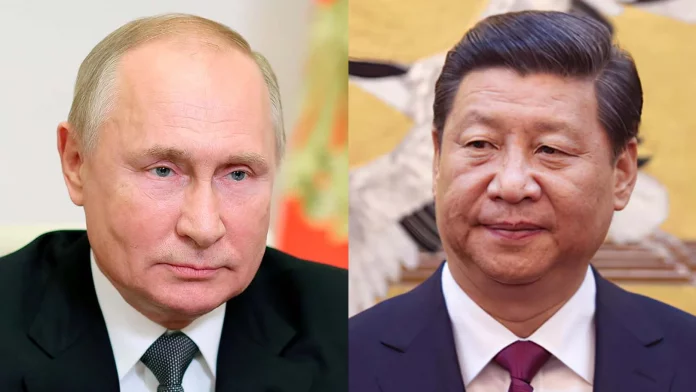 An operative in Russia's Federal Security Service (FSB), the successor agency to the KGB, allegedly wrote on March 9 that Xi Jinping was at least considering taking over Taiwan in the fall – he needs his own small triumph to get re-elected for a third term – there the elite struggle is gigantic. This fall, China will conduct its 20th Communist Party Congress, which Xi has promised will be a momentous event.
Analysts believe that Xi will either be re-elected as the Communist Party's general secretary or elected to the party's chairperson, a position that hasn't existed since 1982.
Following the events in Ukraine, this window of opportunity has closed for him, allowing the US to blackmail Xi while also negotiating with its competitors on favorable terms. In this situation, we used our actions to set up a trap for China, according to the FSB agent.
The worldwide confrontation between the United States and China was unavoidable. The cost of resources around the world, particularly energy resources, has increased as a result of the war with Ukraine. The biggest victim of such measures is China, which has been promised that everything will be resolved fast. As a result, in the past, China acted tolerantly. That was, however, before that.
China may issue a firm deadline for us to stop the war in order to keep oil prices stable. If this occurs, I'm not going to make any predictions – it's just on the horizon of disasters, the agent projected.
This letter appeared different though: it came via a reputable source (founder of https://t.co/CRbu3jRNHI), and it was way longer than a forger would choose to make it (the longer the text, the more risk of making an error).

— Christo Grozev (@christogrozev) March 5, 2022
Christo Grozev, an investigative journalist for Bellingcat in the Netherlands, tweeted that he had shown the March 5 letter to two FSB contacts, one current and one former employee. He stated that they had no doubt that the author was a colleague.
Ukraine is part of ancient Russia for Russian President Vladimir Putin, while Taiwan is part of China for Chinese President Xi Jinping. However, as the FSB agent pointed out, this striking resemblance could make China reconsider a possible invasion of Taiwan. The Ukrainian people's determination to fight Russia has apparently put a halt to the Kremlin's war plans, and peace talks are currently underway.