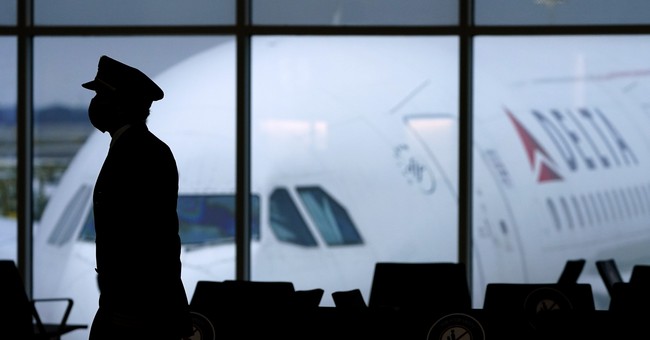 A group of pilots is challenging the Transportation Security Administration over the extension of the ongoing mask rule for air transport.
The CDC issued an order Requiring Persons to Wear Masks While on Conveyances & at Transportation Hubs on Feb. 1, 2020, without providing public notice or asking feedback, according to court documents filed by ten commercial airline pilots for American JetBlue and Southwest.
The pilots are requesting that the FTMM (federal transportation mask requirement) be revoked globally, claiming that the move is an illegal and unconstitutional exercise of presidential power.
Despite research demonstrating that masks do not protect against the Wuhan coronavirus, the pilots maintain that the regulation is justified. Before the mask restrictions in early 2020, public health officials told Americans that contracting coronavirus on a flight was practically impossible.
The TSA reported last week that the CDC recommended that the rule be kept in place, and that the obligation will be prolonged until at least April 18.
BREAKING NEWS: At CDC's recommendation, TSA will extend the security directive for mask use on public transportation and transportation hubs for one month, through April 18th. https://t.co/OSQnzzp5AN pic.twitter.com/nLFOZJTkT5

— TSA (@TSA) March 10, 2022
CDC will collaborate with government entities during this time to assist inform a revised policy framework for when and under what conditions masks should be required in the public transportation corridor. This new paradigm will be based on the COVID-19 community levels, the danger of novel variations, national data, and the most recent scientific findings. Any changes will be communicated publicly if and when they occur.
Before the extension, the mandate was slated to expire on March 18.