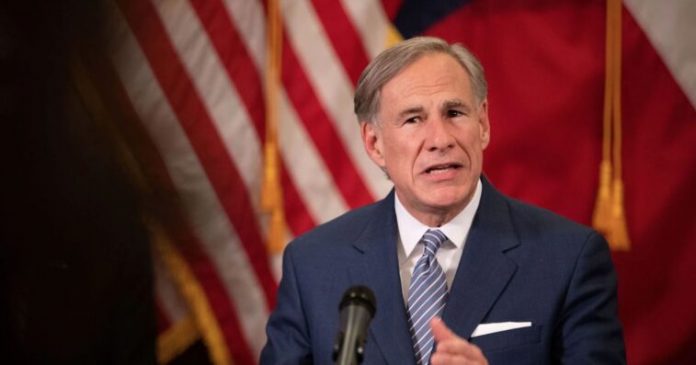 Gov. Greg Abbott is suing the Biden administration for mandating Texas Army National Guard troops to get vaccinated against COVID-19, the state's latest effort against federal vaccination regulations.
The lawsuit, which was filed in the Eastern District of Texas on Tuesday, is the latest in a long line of legal challenges to federal vaccination mandates that Texas has either initiated or joined throughout the epidemic. Litigation over vaccination requirements for major enterprises, health care employees, and federal contractors is among the legal disputes.
Abbott claimed permission to exclude Texas guard soldiers from receiving the vaccination in a letter to Maj. Gen. Tracy R. Norris, the deputy commander of the Texas National Guard.
According to the Department of Defense, each state's National Guard personnel are under the direction of their governors, but they can be federalized in times of national emergency, which Abbott claims has never happened.
In the previous year, the U.S. Secretary of Defense Lloyd J. Austin III released a message urging all personnel of the armed services, including the National Guard, to get vaccinated against COVID-19. According to the Department of Defense, Air National Guard soldiers had until the end of 2021 to obtain the vaccination, while Army troops had until June. Those who decline to get vaccinated may have their salary or training halted, and if they keep refusing, they may be fired.
In a letter to Austin in December, Abbott slammed the federal mandate, and in October, he told Norris not to discipline Texas National Guard troops who refused to obtain the vaccination.
The Biden administration is accused in Abbott's complaint of not following the right chain of command and usurping state-level control and Abbott's responsibilities as commander-in-chief of the Texas National Guard.
The Biden presidency has asserted that the secretary of defense of the United States still has the authority to order immunizations.