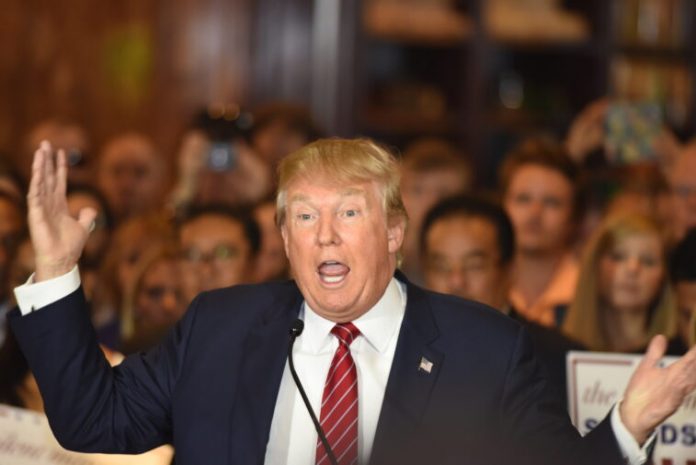 Unsurprisingly, the party responsible for burning down small businesses and rampaging through our cities like the Visigoths while trying to "deconstruct" our past is blaming the opposition, claiming that the GOP is truly the one that wants to destroy the United States.
Keisha Lance Bottoms, President Joe Biden's "senior advisor on public engagement," made this statement during an appearance for a far-left MSNBC interview.
When asked about the Biden Administration's message surrounding the "MAGA Agenda" by host Jonathan Capehart, Bottoms said, "Yes. Will people in the administration between now and the November 8th elections be pounding away at that phrase? at those pictures? "
Bottoms retaliated by alleging that the MAGA Republicans are seeking to "disrupt our democracy" and even stating that they want to "destroy the United States" in addition to utilizing the "our democracy" slogan that liberals have learned to love in recent years.
She continued by claiming that the Republicans are the ones that disrespect the Constitution and other foundational elements of the American system before once more referring to "our democracy."
"When you have a MAGA Republican agenda that has no respect for the Constitution, that has no respect for free and fair elections, then it is important for all of us, not just the president, not just me, for all of us to call it out for what it is. It is a danger to our democracy, it is a danger to our way of life."
Conservative pundit Tom Elliot mocked the left on Twitter for its strident anti-conservative language, citing numerous instances of lefties using extreme language to describe MAGA Republicans, and shared this list of recent leftist violent attacks.
Someone should tell Democrats they've reached the end of the hyperbole rope https://t.co/PZDyF386IG

— Tom Elliott (@tomselliott) September 25, 2022
1) WH: What are you going to do, just sit there as war is being waged against your country? https://t.co/FIfrfcfmHj

— Tom Elliott (@tomselliott) September 25, 2022