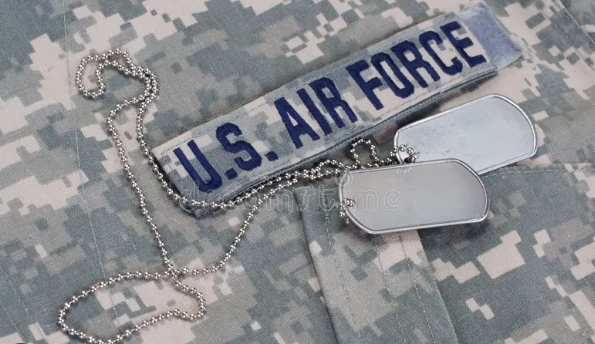 Conservatives and Veterans are expressing anger over a social media post shared by the US Air Force. The contentious image, intended to support Pride month, is receiving significant backlash. While some individuals are opposed to the increased promotion of progressive ideals, others believe it goes against and undermines longstanding military customs.
The US Air Force shared a tweet on June 7th to commemorate Pride month, displaying a silhouette of an airman saluting before a flag adorned with the colors of the contentious Progress Pride flag. Global Strike Command, responsible for overseeing our nuclear-capable strategic bombers and intercontinental ballistic missiles (ICBMs), retweeted the post, accompanied by the statement, "Our diversity is our competitive advantage." The image implies that the airman is saluting the Pride flag, which has sparked significant criticism and backlash.
The tweet from the Air Force garnered numerous negative responses in a short period of time. One commenter questioned why a service member was saluting what they referred to as the "alphabet cult." Former congressman Ralph Norman, representing South Carolina, expressed his belief that the only colors deserving of a military salute are the Red, White, and Blue.
Additional criticisms emerged, with some individuals finding the tweet embarrassing or perceiving it as prioritizing the contributions of LGBTQI+ airmen over those who identify with their biological gender. One person claimed that their late father, a former USAF colonel, would be greatly upset by the tweet.
A commentator claimed that it is against the law for service members to salute any flag besides the American flag. While there are regulations around flag salutes, it's important to note that flags of friendly nations also receive salutes. However, political symbols are not typically saluted, and the Pride flag is considered a political symbol.
This recent incident involving the US Air Force is not the first controversial action related to Pride in 2023. Nellis Air Force Base in Nevada had planned to host a drag show as part of their Pride celebrations on June 1st. However, just days before the event, the Pentagon intervened and instructed the base commander to either cancel the show or relocate it off-base, as reported by NBC.
Prominent figures within the Department of Defense (DoD), such as Defense Secretary Lloyd Austin and Chairman of the Joint Chiefs General Mark Milley, appear to have reached a consensus that organizing drag events on military bases is a boundary that should not be crossed. Pentagon Deputy Press Secretary Sabrina Singh stated that such events are deemed inappropriate use of DoD resources. This development suggests that certain segments of the US military are reverting to what is perceived as a more sensible approach.