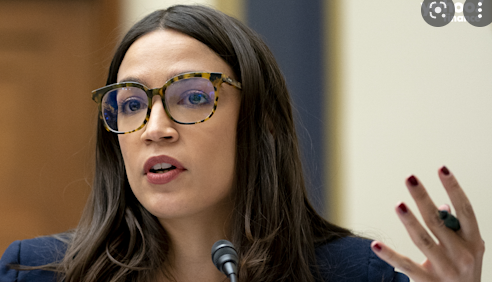 Rep. Alexandria Ocasio-Cortez (D-NY) said this week that the riots at the US Capitol on Jan. 6 were merely a practice run and that Republicans will rig future elections.
Ocasio-Cortez angrily warned of democracy-shaking consequences if Democrats lose control of the House in the 2022 midterm elections when interacting with constituents at a town hall on Wednesday.
Rep. @AOC (D-NY) at a town hall meeting:

"January 6th was a trial run, and a lot of people don't seem to understand that … They're going to come back … If [Republicans] take the House, then they have the votes to not authorize and legitimize the presidential election." pic.twitter.com/tB1PL4QJ4i

— The Recount (@therecount) April 21, 2022
"If we lose the House, this is no joke," Ocasio-Cortez said. "Jan. 6 was a trial run, and a lot of people don't seem to understand that. It was a trial run, and they're going to come back."
Ocasio-Cortez, on the other hand, provided no evidence that the Jan. 6 demonstration was a test run or indication that they will return.
Ocasio-Cortez posted a video of her speech to Twitter, but she didn't add any further insight.
A majority in the House and Senate is necessary to overturn the Electoral College outcome. The only time the House has sole authority over the presidential election is when no candidate obtains a majority of the vote. The House then votes on the three candidates who get the most electoral votes, with each state receiving one vote.
Nearly 150 Republican politicians, including 139 House members and 8 senators, objected to the presidential election results being certified in 2021.