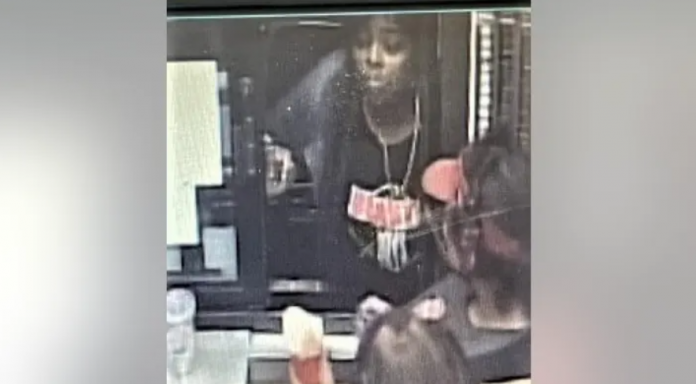 Authorities in Arizona are searching for a woman who reportedly assaulted a worker after becoming irate that the chicken nuggets and fries she ordered at a Wendy's restaurant were not hot.
When she informed the fast-food establishment of the incorrect order, the disgruntled customer, according to the Casa Grande Police Department, went too far. A security photo obtained by investigators shows the woman suspected of punching a worker at a drive-thru window.
While waiting in the drive-thru queue to make her order, Varina Hunt, a witness to the alleged assault, claimed, "She said that she got spicy nuggets instead of normal ones, saying they were burnt"
The woman was obviously shouting at the workers to correct the order.
She added, "The lady was being harassed by another woman. She was yelling, 'give me my f'ing food,' she was calling her names and said, 'I'm going to hurl it at you, and I'm going to smash you. Additionally, I overheard something being hurled.
The guy reportedly tossed a drink, a bag of fries, and chicken nuggets at the employee.
"The lady was definitely overreacting," Hunt stated. It's called temperament management, and my 3-year-old knows this, so there are undoubtedly better ways to handle it.