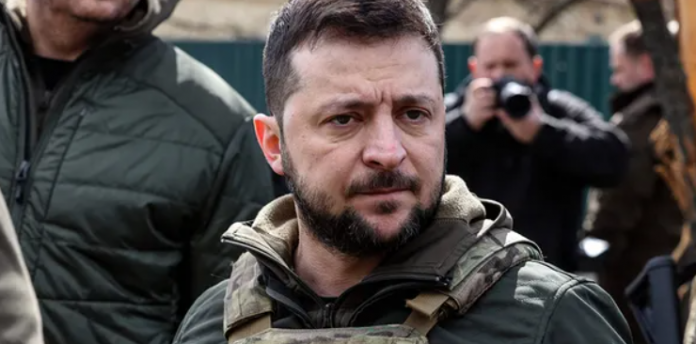 During a nighttime address, Ukrainian President Volodymyr Zelenskyy announced the dismissal of two prominent officials of his cabinet, among them the head of the security service.
Zelenskyy said on Sunday that his administration was rife with corruption and that the State Bureau of Inquiry was conducting a thorough investigation into officials and law enforcement personnel who were perhaps engaged in treason or other criminal activity.
"As of today, 651 criminal proceedings have been registered regarding treason and collaboration activities of employees of prosecutor's offices, pretrial investigation bodies, and other law enforcement agencies. In 198 criminal proceedings, relevant persons were notified of suspicion. In particular, more than 60 employees of the prosecutor's office and the Security Service of Ukraine remained in the occupied territory and are working against our state."
Zelenskyy also said that he will name a new leader for the National Anticorruption Bureau of Ukraine and the Specialized Anticorruption Prosecutor's Office.
The previous Crimean Peninsula security chief, whom he dismissed months ago, is currently the subject of an inquiry, the Ukrainian president confirmed.
"Employees of the State Bureau of Investigation together with the Security Service of Ukraine detained the former head of the Main Directorate of the Security Service of Ukraine in the Autonomous Republic of Crimea. This person was dismissed by me at the beginning of the full-scale invasion, and as we can see, that decision was completely justified. Sufficient evidence has been collected to notify this person of suspicion of treason. All his criminal activities are documented. Everything he has done during these months as well as earlier will get a proper legal assessment."
According to the president, the Ukrainian government is still engaged in an effort to purify itself while still fighting a physical conflict with Russia.
On February 24, Russia entered Ukraine for the first time in what many analysts believed would be a quick win.