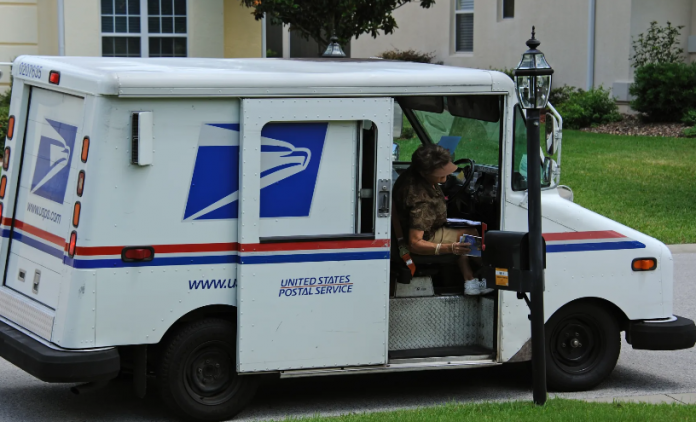 A scheme involving stolen checks valued at over $24 million has led to charges against a U.S. Postal Service employee and two accomplices, as declared by the Department of Justice on Friday.
Nakedra Shannon, aged 29, the postal employee, along with Donnel Gardner, aged 27, and Desiray Carter, aged 24, all residing in Charlotte, North Carolina, face charges that include one count of conspiracy to commit financial institution fraud and five counts of theft of government property.
Additionally, Gardner and Carter are facing seven charges of possessing stolen mail, while Shannon has been accused of eight counts of mail theft as a postal employee, according to the Department of Justice.
As per the information outlined in the statement, the indictment alleges that between March 2021 and July 2023, Shannon held the position of a mail processing clerk at a USPS processing and distribution center in Charlotte while being employed by the U.S. Postal Service (USPS).
Shannon collaborated with Gardner and Carter in a conspiracy to pilfer incoming and outgoing checks from the mail. Subsequently, they sold these checks to other individuals through the Telegram channel OG Glass House, as per the information provided by the Department of Justice.
As indicated in the indictment, Carter managed the Telegram channel, while Gardner was responsible for sending the checks. The proceeds were divided, with half going to Carter and the remaining half shared between Shannon and Gardner.
The trio is accused of pilfering checks amounting to over $24 million, comprising over $12 million in stolen checks advertised for sale online and $8 million in checks from the U.S. Treasury. According to the indictment, they purportedly gained hundreds of thousands of dollars in illicit proceeds through this scheme.
Following their initial court appearances, the individuals were granted release on bond.
As per the information provided by the Department of Justice, the bank fraud conspiracy charge holds a maximum penalty of 30 years in prison. Offenses such as theft by a postal employee and possession of stolen mail carry a potential sentence of five years each, while the theft of government property charge comes with a 10-year sentence for each offense.