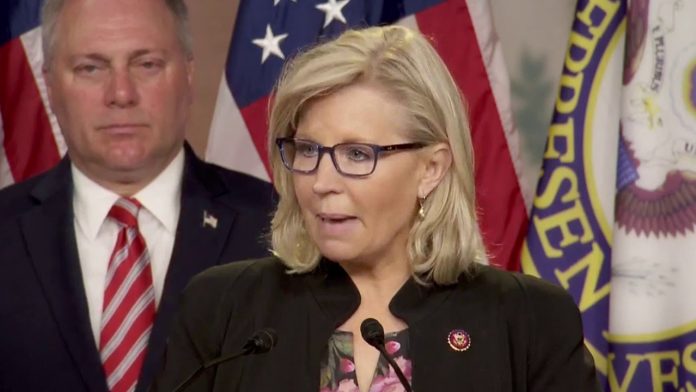 President Trump announced he will be meeting with Republicans who plan to challenge Wyoming Representative Liz Cheney in the state's primary before deciding on an endorsement in the coming months.
Trump made the statement Tuesday, stating that he would meet with several people in New Jersey this weekend to try and get rid of the "RINO" congresswoman.
"Some highly respected pollsters tell me she's toast in Wyoming after siding with Crazy Nancy Pelosi and supporting the Democrat Impeachment Hoax," Trump stated.
He reiterated the importance of having just one candidate challenging her primary bid. The current field is crowded with six candidates.
Two of her Republican opponents include state lawmakers Anthony Bouchard and Chuck Gray, both of whom she has significantly outpaced in terms of fundraising.
Despite the disparity in funding, many anticipate Trump's endorsement will change the climate of race because of his enormous support in Wyoming during the election.
In recent months, Cheney has been well-known for her anti-Trump criticisms and her vote to impeach him in January after the Capitol riots.
She was ousted from her leadership role as the House Republican Conference chairwoman in May after her constant open criticism of Trump, her colleagues on Capitol Hill, and the alleged voter fraud surrounding the 2020 election.
Cheney's Republican colleagues opted for her removal through a voice vote and have since replaced her with New York Representative Elise Stefanik, a supporter of Trump and advocate for widespread election integrity.