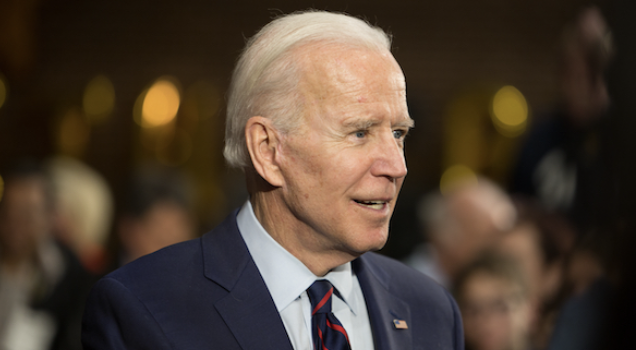 President Joe Biden faces a challenging 2024 primary, according to a startling poll of Democrats. In the March poll, just 2 out of 10 Democrats asked supported Biden in 2024.
Biden only gets 23% of Republican support in 2024, compared to former president Donald Trump's 46%. Michelle Obama, the former first lady, was behind Biden in the Democratic primary with only 16% of the vote.
Followed by Vice President Kamala Harris (8%) and Sen. Bernie Sanders (7%).
2024 National Democratic Primary:

Biden 23%
M. Obama 16%
Harris 8%
Sanders 7%
Buttigieg 6%
Clinton 5%
Ocasio-Cortez 3%
Newsom 3%
O'Rourke 3%
Warren 2%
Booker 2%
Klobuchar 2%

McLaughlin & Associates, 440 LV, 3/16-20https://t.co/LLV41kFvBy

— Political Polls (@Politics_Polls) March 22, 2023
The McLaughlin & Associates survey also asked respondents to choose their candidate in the event that Trump and Biden squared off in 2024. "Now, if the 2024 Presidential election were held today, which one of the following best describes how you would vote in the general election for President between Donald Trump, the Republican candidate and Joe Biden, the Democrat candidate, for whom would you vote?"
With 48% of participants backing Trump, 43% supporting Biden, and 9% remaining uncertain, Trump is leading Biden by 5%. The survey was carried out between March 16 and March 20.