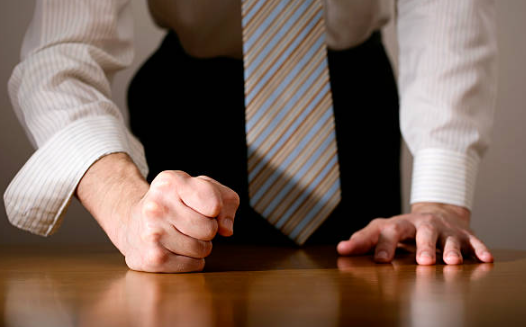 When President Joe Biden took office, he quickly changed a lot of what former President Donald Trump had done about immigration. The Senate then agreed that Alejandro Mayorkas should be in charge of the Department of Homeland Security. Critics have said that the two of them are destroying the American immigration system and causing chaos.
Republicans want Mayorkas to leave his job, whether he does it on his own or is made to. The secretary recently gave a speech to the Senate, and the GOP jumped on it. Reports say that things got very heated at the hearing.
Senators Want Answers
On March 28, Mayorkas went to a hearing in front of the Senate Judiciary Committee. Republican senators took the chance to ask the secretary a lot of questions about the record number of people coming across the Southern border.
According to Roll Call, several lawmakers asked the secretary whether his department was abiding by the law that mandates "operational control" over the borders and prevents "all unlawful entries into the United States." Mayorkas told the senators that he doesn't use that definition but claimed the US is "intensely focused on securing the border." His remarks come two weeks after Border Patrol Chief Raul Ortiz told the House that they do not have operational control.
Mayorkas told the senators that if he went by the law's definition of control, "no administration has ever had operational control."
Texas-Sized Battle
Senator Ted Cruz (R-TX) got angry when it was his turn to speak at the hearing. The lawmaker asked Mayorkas about the problem of people being sold for money. He wanted to know how many of the people who had come to the US in large numbers have been convicted of rape. At one point, the senator showed a picture of paper bracelets, like the ones people wear to get into bars or clubs. Cruz asked the secretary to explain what they were, but Mayorkas said he didn't know. At that point, Cruz lost it and started yelling at the secretary. The bracelets reportedly represent how much the immigrants owe cartels.
We just witnessed an execution.

Cruz blasts Mayorkas pic.twitter.com/fds5C4zPa6

— Critically Thinking & Drinking 🤔🥃🍹🧉🍻🤪 (@TheCriticalDri1) March 28, 2023
Cruz told Mayorkas that he was incompetent and demanded to know the number of children who are forced into sex slavery. The Texas lawmaker accused Mayorkas of being "willing to let children be raped" to follow the orders of President Biden.
John Cornyn, a Republican from Texas, asked about the fentanyl crisis. Mayorkas tried to tell the senator that 90% of the drugs are taken by the Border Patrol at ports of entry, not by people who cross the border illegally. The senator didn't think it was true. He got angry with the secretary and told him that the number was "made up." Cornyn asked him to say sorry to the parents of kids who died from overdoses.