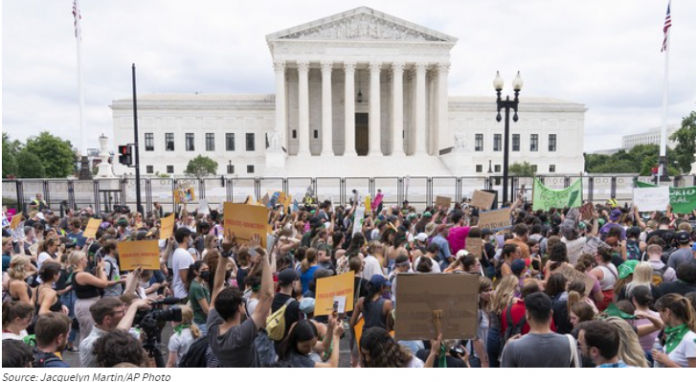 States' efforts to decide how to handle out-of-state individuals seeking abortions have barely begun.
As Republican states swear to preserve fetal life in the wake of the Supreme Court's Roe v. Wade decision, liberal states take delight in branding themselves as safe havens for abortion.
As of right now, nothing is preventing women from flying to a state that permits abortions since they have the right to do so under the 14th Amendment, and that may change soon. The Supreme Court's decision does not restrict them from doing so.
Republican state legislators and conservative organizations are working together to enact an interstate travel restriction for abortions.
With the assistance of Republicans, the Thomas More Society, a conservative public interest legal firm, has created model legislation that would punish anybody found to be encouraging interstate travel for abortion services.
No one should be granted access to the process simply because they crossed state boundaries, according to Peter Breen, vice president and senior counsel for the Thomas More Society. He said that this does not preclude the home state of the individual from exercising authority.
Twenty-one states have outlawed or severely regulated abortion, therefore states governed by Democrats have no problem with women seeking the procedure.
President Joe Biden warned states after the United States Supreme Court ruling that prevent women from traveling to murder their unborn children.
Republican states are doing everything they can to defend human life, while Democrats are laying the groundwork for abortion to become regular and simple.