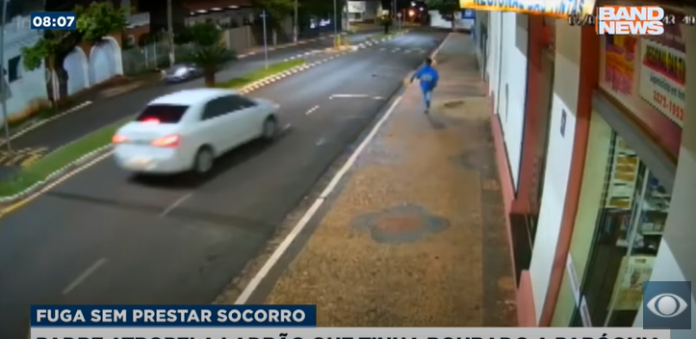 In Brazil, a priest is accused of deliberately driving over a man suspected of stealing church clothes. The priest walked out of a wedding he had conducted after learning of the heist.
Father Gustavo Trindade dos Santos, 37, was celebrating a wedding on Saturday in the southern Brazilian state of Sao Paulo.
"I didn't know him, but he was super attentive – he laughed, he joked with us before and during the ceremony." The bride told Brazilian news source Metropoles of her encounter with the priest.
"He told me to stay calm, that I was supposed to breathe, that everything was going to be alright," Tatiane de Fátima recounted.
The wedding was conducted by the priest, but during the celebration, he learned about a guy accused of stealing three hooded sweatshirts and a t-shirt from the parish home of the So Sebastio Church. Rather than following his own counsel and remaining calm, the priest allegedly hopped into his white car and pursued the suspected thief.
The priest reportedly mows down the victim with his vehicle, according to security camera footage. The vehicle can be seen reversing and racing away. Angelo Nogueira, 40, was apparently run over by Trindade on the sidewalk.
Nogueira is recuperating in a hospital after surviving the vehicle attack.
The priest was accused with attempted murder by Brazilian authorities. The priest was said to have been on the run for two days before surrendering to authorities.
For his harsh vigilante justice, the church has already severed relations with the priest.
The church's leadership issued a statement.