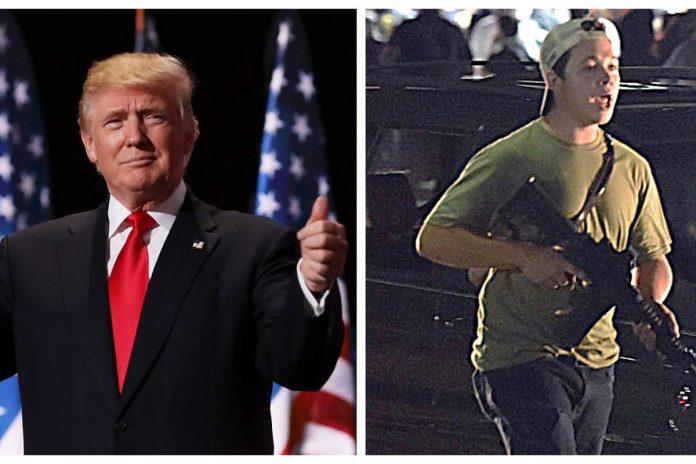 The liberal media hammered President Trump for his reaction to events between Kyle Rittenhouse, violent rioters, and him.
"That was an interesting situation. You saw the same tape as I saw," Trump said during an Aug. 31, 2020, news briefing. "And he was trying to get away from them, I guess; it looks like. And he fell, and then they very violently attacked him. And it's something that we're looking at right now and it's under investigation," he added.
Watch below:
GUESS WHO WAS RIGHT ALL ALONG?? pic.twitter.com/UTwwsYjFz0

— il Donaldo Trumpo (@PapiTrumpo) November 19, 2021
Trump was not only ridiculed by the media and the whole Democrat party, but he also was "fact-checked". Yes, really.
Politifact claimed that Trump painted a "false image" of the events.
Politifact refused to remove Kyle Rittenhouse's false rating, even though he was found innocent: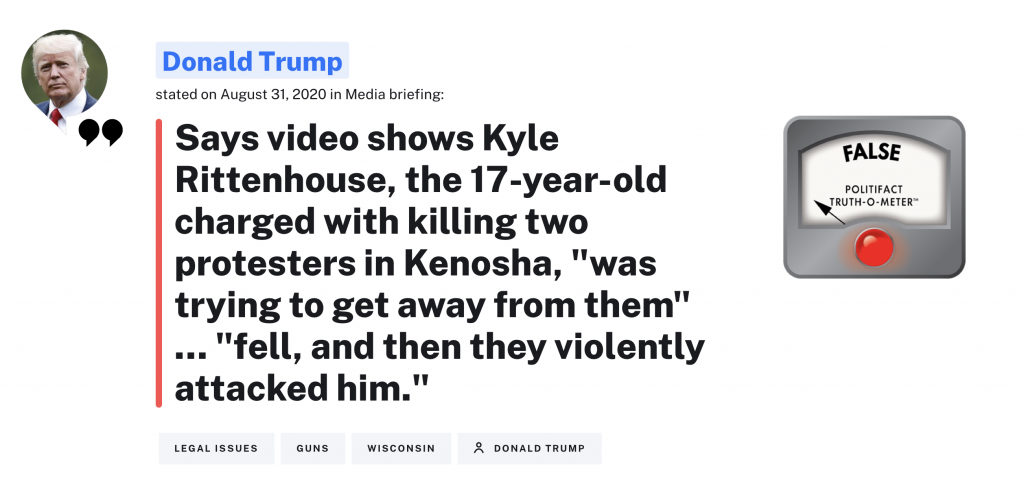 Twitter users demand that Politifact rectify their error: