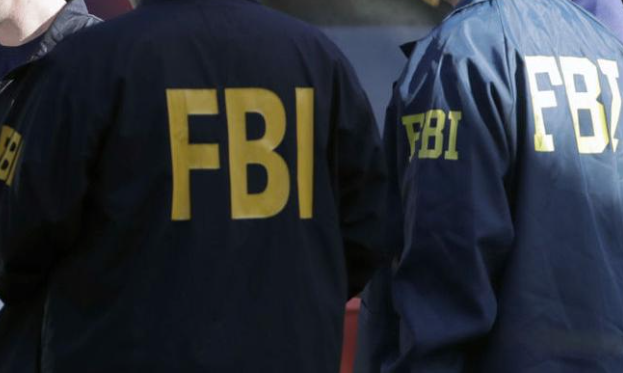 A 17-year-old from Philadelphia has been arrested on charges of planning a potentially severe terrorist attack. The FBI took action on August 11, apprehending the teenager at his residence in West Philadelphia. The arrest followed an investigation led by the FBI Joint Terrorism Task Force. The young individual had reportedly been in communication with a terror group associated with al Qaeda and was found to have been collecting materials for making explosives.
The teenager, who remains unidentified, is believed to have communicated with Katibat al Tawhid wal Jihad, an entity classified as a worldwide terrorist organization by the State Department in 2022. This group, connected to al Qaeda, mainly operates within Syria's Idlib Province. However, it is also suspected of orchestrating the metro attack in Saint Petersburg, Russia, in April 2017, as well as a suicide car bombing outside the Chinese Embassy in Bishkek, Kyrgyzstan, in August 2016.
The young individual reportedly received instructions from the extremist organization on crafting makeshift explosive devices. FBI agents reportedly witnessed the teenager procuring materials for making bombs and acquiring "outdoor or tactical gear" before he was taken into custody.
"The work of the FBI Joint Terrorism Task Force potentially thwarted a catastrophic terrorist attack in the name of a perverted ideology that in no way, shape, or form represents the beliefs of the overwhelming majority of peace-seeking people of faith, including Muslims. The charges we have filed against this individual represent the most serious alleged terrorist activity prosecuted in Philadelphia County court in recent history. We intend to pursue full accountability for these crimes and will continue to work vigilantly with our law enforcement partners to protect all of our communities from hateful, ideologically driven acts of violence," Philadelphia District Attorney Larry Krasner stated.
The individual under suspicion, whose identity has been withheld due to being a minor, will not face federal charges at this time. Generally, cases involving juveniles, even those connected to terrorism, are not handled by US attorneys' offices. However, the Philadelphia District Attorney's Office intends to file a motion to treat the suspect as an adult. Charges could potentially be elevated to federal level as the investigation progresses, as mentioned by Krasner on Monday.
The teenager has been accused of multiple offenses, including possession of weapons of mass destruction, involvement in criminal conspiracy, arson, causing or risking catastrophe, attempted commission of criminal mischief, possession of a crime-related tool, and recklessly endangering another individual.
During recent weeks, the accused individual was reportedly observed buying tactical gear, chemicals, wiring, and items that could potentially serve as remote triggering devices. Furthermore, on August 8, 2023, records from US Customs and Border Protection were shared with law enforcement, unveiling a total of 14 international shipments of military and tactical equipment to the address associated with the juvenile.