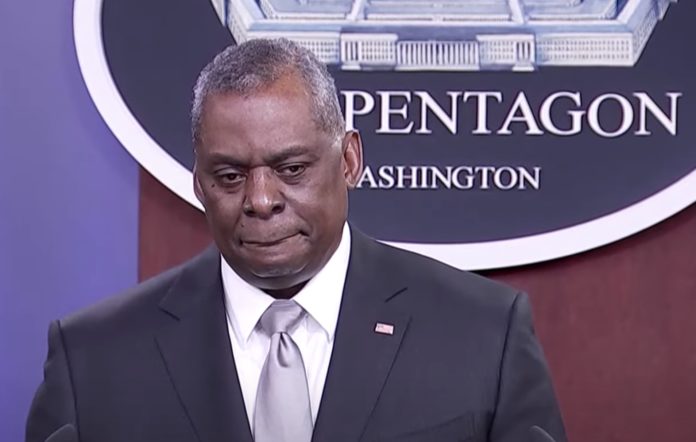 Reports have confirmed that some Americans have been beaten by the Taliban in Kabul and Joe Biden has lied about it.
According to Pentagon officials, a lot of what Biden told Americans about the botched withdrawal of U.S. forces in Afghanistan was false.
Lloyd Austin, Secretary of Defense, stood beside Joe Biden. Biden stated, "We don't know of any circumstance in which American citizens, with an American passport, have had difficulty getting to Hamid Karzai Internaional Airport."
Sec. of Defense Lloyd Austin has now told members of the House of Representatives that Americans are in fact being beaten by the Taliban in Kabul.
Biden lies to the American people, or he is completely delusional and ignorant of crucial information about what's happening in the world.
You can watch the video:
Reporter:

"Defense Secretary Austin just now, in a briefing call with House lawmakers, said that there were reports of Americans being beaten by the Taliban in Kabul. Is the U.S. military under orders to stay at the airport and not go protect them?" pic.twitter.com/Du9NLvnocV

— Townhall.com (@townhallcom) August 20, 2021
NEW: Defense Secretary Lloyd Austin in a briefing call with House lawmakers just now said Americans have been beaten by the Taliban in Kabul, according to multiple people on the call. Austin called it "unacceptable."

— Andrew Desiderio (@AndrewDesiderio) August 20, 2021