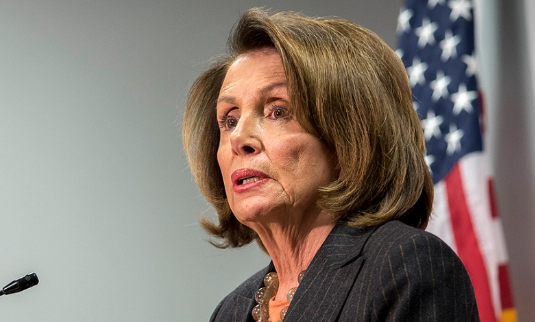 California Democrat and former House Speaker Nancy Pelosi is hesitating to declare whether or not she will seek reelection in 2024. Pelosi recently remarked in an interview that she is focusing on "enjoying" her job rather than "making any political plans." She went on to say that the "new members," including House Minority Whip Katherine Clark and House Minority Leader Hakeem Jeffries, are fantastic in an interview with Dana Bash. Pelosi praised the "wonderful" leadership of both Democrats.
The former speaker responded to Bash's question on when to expect an official statement by saying, "We'll see." Pelosi, however, stressed the importance of the Democratic Party ensuring that "our flag is still there." She continued by saying that former President Donald Trump "has put forth" ideas that put American ideals "at stake"
Pelosi was also asked her thoughts on the recent issue regarding Hunter Biden by Bash. This is a "ridiculous clown show," the former speaker of the House of Representatives called the hearings about President Joe Biden's son.
Democratic presidential candidate Robert F. Kennedy Jr. testified before Congress on the topic of government censorship, and Pelosi made reference to his speech. Kennedy denied various allegations of anti-semitism and racism, although he did accuse many Democratic leaders of trying to restrict him.
A second congressional hearing including the two IRS whistleblowers was also criticized by the former speaker. They both said that the investigation of Hunter Biden by the US Department of Justice was "deeply" influenced by politics. Rep. Pelosi objected to the showing of sexually graphic images at the session, which she claimed included Vice President Joe Biden's son.
The 83-year-old Democrat party head has been serving California's 11th Congressional District since 1987. From 2007 through 2011, Pelosi presided as Speaker of the House. She resumed her post in January 2019 and will remain in it until her retirement in 2023.