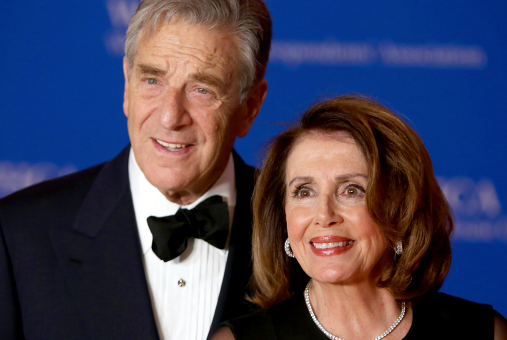 According to a source, former House Speaker Nancy Pelosi's husband sold 30,000 shares of Google stock in December, a month before the Justice Department and eight states sued the internet giant for alleged antitrust violations.
According to congressional disclosure filings, multimillionaire Paul Pelosi, 82, who heads a San Francisco-based investment and venture capital firm, sold shares in Alphabet, Google's holding company, in three separate transactions between December 20 and December 28, 2022.
According to Nancy Pelosi's Jan. 12 Periodic Transaction Report form, the amounts ranged from $500,001 to $1 million.
According to Fox, the transactions resulted in financial gains of more than $200, but the ultimate sum is unknown.
On Tuesday, the Justice Department and eight states announced a lawsuit against Google for monopolizing the internet advertising market.
"We allege that Google has used anti-competitive, exclusionary and unlawful conduct to eliminate or severely diminish any threat to its dominance over digital advertising technologies," Attorney General Merrick Garland said at a news conference addressing the lawsuit.
Sen. Josh Hawley (R-MO), who proposed the Preventing Elected Leaders from Owning Securities and Investments Act on Tuesday, took a jab at the former Democratic leader on Twitter.
"People have asked why I named my stock trade ban the PELOSI Act. Now you know," he said, linking to reports about the Google stock.
His plan would make it illegal for MPs and their wives to buy or trade equities while in office.
"When voters send ​members of Congress to Washington, they expect them to do the people's business, not to be day trading on the stock market, not to be using the information they get from briefings to go and make a quick buck on Wall Street," Hawley told Fox News' Sean Hannity Wednesday. ​
Last July, it was revealed that Paul Pelosi sold up to $5 million in shares in computer chipmaker Nvidia just days before Congress approved a $280 billion deal to promote the semiconductor industry.