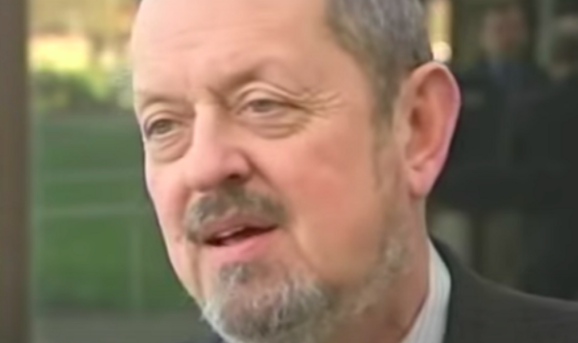 The Democrat party has been dealing with an increasing amount of child exploitation.
A shocking report last week revealed that two gay activists had been abusing their kids sexually, and drag queen shows run by liberals continue to skew the minds of young kids.
According to the Oregon District U.S. Attorney's Office, on Tuesday a federal judge sentenced Dennis Doyle, a former Democratic mayor of Beaverton, Oregon, to six months in jail and ordered him to pay $22,000 in reparations to the victims.
The maximum sentence for having child pornography in your possession is 20 years in jail and a lifetime of supervised release. As stated by the U.S. According to the Attorney's Office, the former Democratic mayor will serve a 6-month term, followed by five years of supervised release.
According to a spokesperson of the U.S. Attorney's Office, "Mr. Doyle will be required to register as a sex offender for life."
Doyle admitted to having child pornographic photographs on his person between November 2014 and December 2015 when approached by FBI investigators in early 2022. He then entered a guilty plea to one count in October.
Doyle, who was appointed as mayor for the first time in 2009, lost his bid for reelection in 2020 to Beaverton City Councilor Lacey Beaty, according to Willamette Week.
The Beaverton Police Department notified the FBI in January 2022 after a nearby company made them aware of the finding of a thumb drive thought to belong to Doyle that included child pornography and private photos. Several of the photographs, according to the National Center for Missing and Exploited Children, show known sexually abused minors under age of 12.
Democrats have recently raised concerns about child exploitation.
A same-sex couple from Georgia is allegedly accused of sexually abusing their adopted sons and collaborating with them to create child pornography, according to a recent investigation. They are also accused of selling the boys as prostitutes to a group of local pedophiles.
Allegations that William Dale Zulock, 33, and Zachary Jacoby Zulock, 35, used social media sites to engage in the prostitution of their two young sons who are of elementary school age, have been revealed.
According to a copy of the 17-count indictment, the adoptive dads are accused of anally raping their sons and performing oral sex on both boys while coercing the kids into doing the same. The older Zulock child, who just turned 11 in mid-December, was hurt by the anal rape at least once. According to court documents, child sexual abuse began as early as late 2019 and peaked in January, March, and December of the following year.