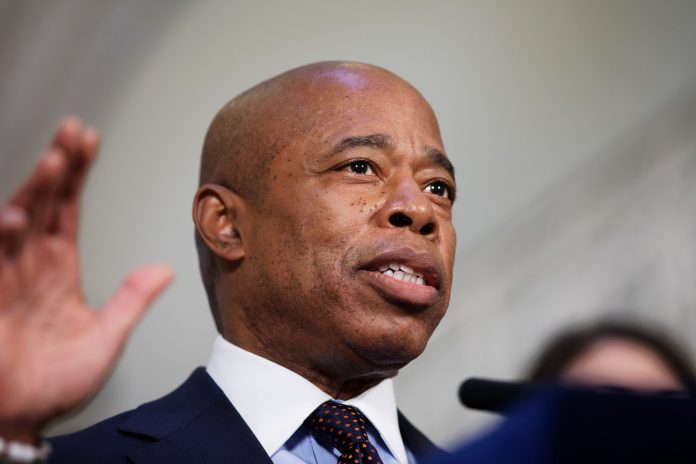 On Monday, Mayor Eric Adams praised President Biden, calling him my dude and joking that he's the president's favorite mayor.
During an unrelated press appearance, Adams showed optimism about his upcoming meeting with Biden on Thursday to discuss measures to curb gun violence in the aftermath of the attack murders of two NYPD policemen.
The White House announced that the two will meet on Thursday to discuss the Administration's thorough measures to counter gun crime, which includes historic levels of funding for cities and states to put more cops on the beat and invest in community violence prevention and intervention programs, as well as increased federal law enforcement efforts against illegal gun traffickers.
When asked why he calls himself the Biden of Brooklyn, the retired NYPD captain explained that he and President Biden are both blue-collar individuals who are laidback.
Both Adams and Biden, both Democrats, have a non-white working-class voter base.
Five NYPD policemen have been shot in the line of duty since Adams was sworn in as mayor on Jan. 1. On January 21, rookie Officer Jason Rivera, 22, and his police partner, Wilbert Mora, 27, were shot and killed while responding to a domestic call in Harlem.