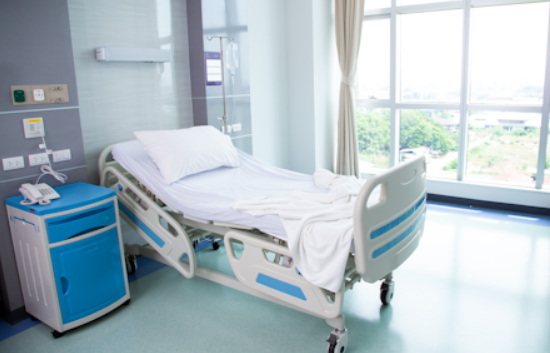 A British nurse has been found guilty of murdering seven infants and attempting to murder seven others. The nurse, Lucy Letby, allegedly committed these acts to gain attention. Now, she is facing a life sentence with no chance of parole. The UK's healthcare system, which is already facing challenges, is now under scrutiny due to this case. On August 18, Lucy Letby, a 33-year-old neonatal nurse, was convicted by a jury at Manchester Crown Court for causing the deaths of seven babies under her care at the Countess of Chester Hospital. Additionally, she attempted to kill seven other babies. Letby's arrest occurred in 2018 following an investigation into an unusually high number of deaths in the hospital's neonatal unit between June 2015 and June 2016.
The initial inquiry took place in June 2015, prompted by the mysterious collapses of four infants that month, resulting in the death of three of them. Dr. Stephen Breary, the investigating doctor, observed that Lucy Letby had been on duty during all four incidents. However, no action was taken by National Health Service manager Alison Kelly. In October of the same year, Dr. Ravi Jayaram, the ward manager, reviewed the cases and once again highlighted Letby's involvement, yet no measures were taken.
By February 2016, with the death toll rising to five infants, Dr. Breary initiated a new investigation. This time, he urgently communicated to managers that the only consistent element in all the deaths was Letby. In May, the managers responded with an "assurance document," asserting that there was no evidence against the nurse aside from coincidental circumstances.
However, during the period of June 23-24, 2016, a puzzling occurrence transpired: two out of three triplets in the unit passed away under mysterious circumstances. Dr. Breary was insistent that Letby should be removed from the unit, and eventually, the managers acquiesced. Subsequently, the series of unusual deaths ceased. However, it wasn't until April 2017 that they agreed to involve the police in the matter. Letby's arrest occurred on July 3, 2018, and it seemed that she was anticipating this development, as per the observations of the detectives.
While Letby might have been prepared for her arrest, she did not make the process easy for the police. She faced charges for eight counts of murder and thirteen counts of attempted murder. Despite these allegations, she denied all accusations, although a confession was discovered in her room. She maintained her stance that the deaths were a result of subpar hygiene and inadequate staffing.
The trial extended for a duration of 10 months, culminating in her conviction on 13 of the charges. These charges encompassed actions such as causing the deaths of seven infants through methods such as overfeeding, insulin poisoning, injecting air, or using medical instruments to inflict harm.
Subsequently, on August 21, she received a life sentence and was subjected to a whole life order. This implies that she will never be eligible for parole, and only the monarch or the Home Secretary possess the authority to authorize her release. Only a small number of individuals who have been given whole life orders, including three IRA terrorists and gangster Reggie Kray, have ever been released, and Kray was in the late stages of a terminal illness at the time of his release. It is exceedingly likely that Letby will spend the remainder of her life in prison.