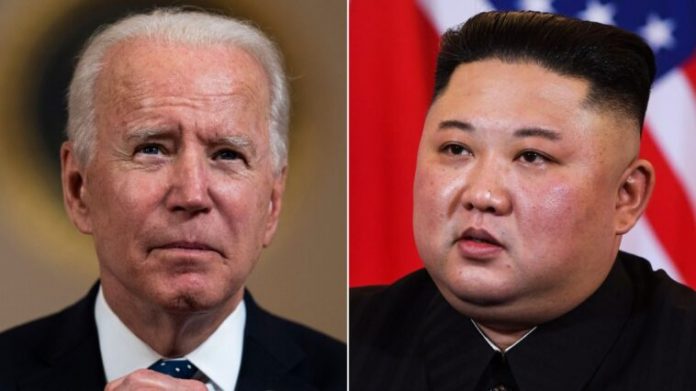 Democrats claimed during the 2016 presidential election that a Donald Trump presidency would lead to military wars with Iran, Russia, and/or North Korea.
Former President Trump, to their surprise, withdrew troops from the Middle East and Afghanistan and did not send troops into any new military confrontations during his four years in office.
North Korea's Supreme Leader, Kim Jong-un, has been in power since 2011 and is notorious for having a short fuse. Many people were surprised to learn that Trump and Kim Jong-un had formed a close working relationship, leading to their meeting at the DMZ, where Trump crossed into North Korea.
North Korea's long-range missile tests near Japan were halted as a result of this cooperation. Ahead of anticipated meetings with South Korea and the United States, the Communist regime also announced plans to close down its Punggye-ri Nuclear Testing Site.
Commercial satellite photographs of the Punggye-ri Nuclear Test Site, which the communist regime claimed to have destroyed in 2018, indicate that building has resumed for the first time since then.
I made a .gif with @DaveSchmerler showing the changes at North Korea's Punggye-ri nuclear test site. We've caught the construction very early, which means it's too early to tell what they're up to or how long it would take to get the test site back to a state of readiness. pic.twitter.com/Th75GP1NyM

— Dr. Jeffrey Lewis (@ArmsControlWonk) March 7, 2022
Planet Labs PBC is a San Francisco, California-based Earth-imaging corporation. On March 4, Colorado-based Maxar Technologies took two different satellite photographs of Punggye-ri that appeared to show comparable construction evidence at the nuclear test site.
On March 7, Jeffrey Lewis and Dave Schmerler of the Middlebury Institute of International Studies' James Martin Center for Nonproliferation Studies published a study of the Maxar Technologies pictures of Punggye-ri.
Early evidence of activity at the new site can be seen in the image, including the construction of a new building, the repair of another building, and what appears to be lumber and sawdust.
North Korea employs a lot of wood at the site, both for construction and for propping up tunnels. These modifications have recently occurred in the last few days.
On March 8, the US intelligence community released its yearly danger assessment, which is based on data collected through January 2022. They hinted in their section on North Korea that Pyongyang could conduct a nuclear test this year.