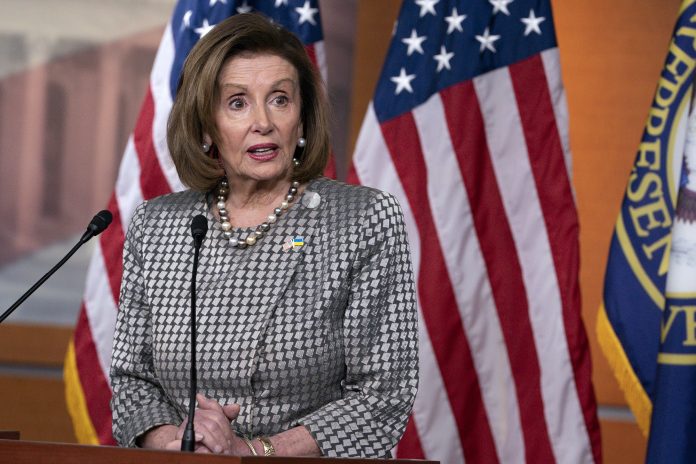 House Speaker Nancy Pelosi suggested on Thursday that the US should impose a ban on Russian oil imports in retaliation for Vladimir Putin's invasion of Ukraine, defying President Biden's reluctance to do so.
Members of Congress, including prominent Democrats, argue that Russia's lucrative exports pay Putin's war campaign, but the White House claims it does not want to raise domestic fuel prices.
We don't have a strategic interest in lowering global energy supplies, according to White House press secretary Jen Psaki.
Psaki dodged queries regarding Biden's personal efforts to restrict long-term fossil fuel supply. He canceled major US oil pipeline projects last year and attempted to prevent new drilling leases on public property.
While Biden did not take questions from reporters on Thursday, he stated that the goal is to maximize the impact on Putin and Russia while minimizing the harm and loss to our allies and friends across the world when imposing fresh sanctions against Russian businessmen.
High gas prices are terrible news for the party in power in Washington, D.C., and Democrats currently control the White House and both chambers of Congress.
Our sanctions, according to Deputy White House National Security Advisor Daleep Singh, are not intended to impair the present flow of energy from Russia to the rest of the world.
Biden indicated on the White House lawn on Wednesday that he's open to restricting Russian energy exports, telling a reporter that nothing is off the table, before Psaki explained why it wasn't happening.
Biden had previously received pressure from members from both parties to censure Putin's immense personal wealth and to cut Russia off from the SWIFT international financial system, and he acted on the suggestions over the weekend after originally opposing them.
The United States and its NATO allies imposed harsh sanctions on Russian banks and oligarchs, causing the country's economy to collapse and the ruble's value to plummet. The sanctions, however, have had no effect on Russia's energy sector, as oil prices rose to nearly $120 per barrel on Thursday, the highest level in decades.