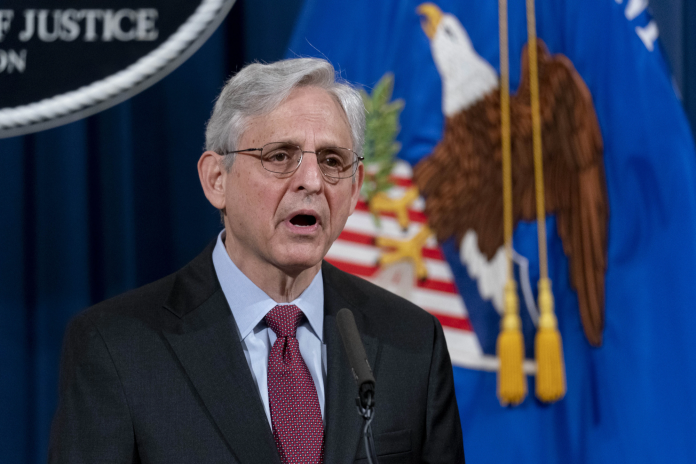 The Justice Department has filed a lawsuit in Missouri to prevent the state from enforcing a legislation that declares some federal weapons restrictions unconstitutional.
The Department of Justice believes that Missouri House Bill 85 is unconstitutional under the Supremacy Clause, which bans state governments from passing laws that conflict with federal legislation.
The Missouri bill, dubbed as the Second Amendment Preservation Act, was signed into law by Republican Gov. Mike Parson in June and went into force in August. According to Parson's office, the bill prevents state and local officials from cooperating with federal officials in the enforcement of any laws, rules, orders, or actions that violate Missourians' Second Amendment rights.
The measure, according to Attorney General Merrick B. Garland, is hampering law enforcement in the state.
According to Garland, the statute obstructs criminal law enforcement efforts in Missouri. The US will seek to ensure that our state and local law enforcement partners are not penalized for carrying out their responsibilities to keep our communities safe.
The restrictions imposed by H.B., according to the DOJ complaint, are unconstitutional. 85 have stifled collaboration and other operations that aid federal, state, and local police enforcement. Furthermore, it stated that federal law enforcement authorities in Missouri say that enforcing federal gun laws has become more difficult since H.B. 85 went into effect.
Missouri Attorney General Eric Schmitt responded to the complaint by accusing President Biden's administration of filing a partisan lawsuit to assault Missourians' Second Amendment rights and put an end to the state's crime-fighting tactics, including as the Safer Streets Initiative.