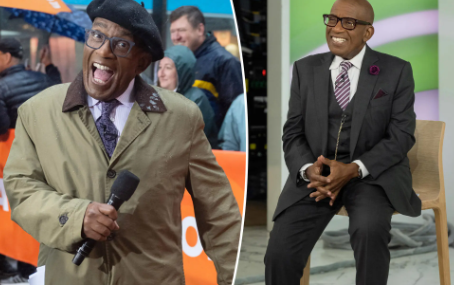 Al Roker, the anchor and meteorologist for the Today show, is still in the hospital today after being treated last week for blood clots in his lung and leg.
The 68-year-old Roker, who has been missing from the NBC morning show this week, disclosed his illness today on Instagram and said he is recovering.
"So many of you have been thoughtfully asking where I've been. Last week I was admitted to the hospital with a blood clot in my leg which sent some clots into my lungs. After some medical whack-a-mole, I am so fortunate to be getting terrific medical care and on the way to recovery. Thanks for all the well wishes and prayers and hope to see you soon. Have a great weekend, everyone."
A lot of people, inside and outside the industry, wished nothing but speedy recovery to the renowned anchor.
Al Roker was hospitalized last week after "some medical whack-a-mole." The longtime "Today" show anchor posted on Instagram on Friday that he is now recovering after doctors found blood clots. https://t.co/OgR8m2diK9

— CBS News (@CBSNews) November 18, 2022
"Al Roker – hurry back to us, counting the days," Hoda Kotb posted.
Savannah Guthrie said, "You're the strongest person we know. We miss you and will see you soon!"
"Sending love Al!!!," Sara Haines of ABC's The View replied to his post.
Dylan Dreyer has been filling in for Roker, along with Savannah Guthrie, Hoda Kotb, Craig Melvin, and Carson Daly, who all sent their best wishes for their coworker.
Whether Roker would be able to co-host NBC's coverage of the Macy's Thanksgiving Day Parade, which he has done since 1995, was not immediately made known.
Additionally, Roker missed two weeks of broadcasts in 2020 following a successful prostate cancer surgery.