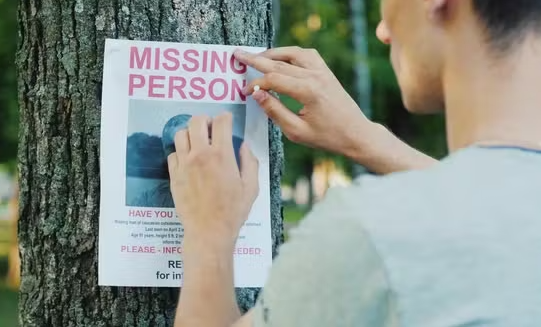 Mexico has always been a very risky place to visit. Death tolls in cartel-government conflicts are in the hundreds of thousands. It is also the deadliest nation in which to work as a journalist. The renowned tourist spot is not safe for Americans, either.
SpyTalk published an investigation on May 16 that found over 600 missing Americans in Mexico. Victims' loved ones frequently express frustration that the State Department does nothing to assist them. Frederick Henry Bell Mix IV (aka Beau), 32, was an American who vanished in 2016. He had made his home in the tourist hub of Puerto Morelos. Christeen Mix, his mother, reported that they had a conversation on July 22 of that year, and that he promised to call her in a few days. There was no phone call.
For weeks, Christeen Mix frantically called Beau, but he never picked up. She claimed she notified the FBI and the State Department's Bureau of Consular Affairs that her son was missing, but that neither agency had any luck locating him. After four months, she was informed of her son's death and assisted in transporting his body back to Savannah, Georgia.
"After four agonizing months, Christeen told me, she learned that Beau was dead. She wouldn't talk about who informed her of his death, how he died, or who arranged the return of Beau's remains to Savannah for burial."#Mexico #Intelligence #OSINT https://t.co/XS9puW1adV

— Eddie (@GrayOperative) May 17, 2023
Robert Torres, a young man of 21, disappeared in Mexico in 2017. Lisa Torres has been petitioning the United States government for assistance for a long time. President Joe Biden's administration took swift action after the kidnapping of four Americans earlier this year. Only two of the four were saved; the other two did not survive. On Twitter, Lisa Torres expressed her desire for governmental assistance in her search for her missing son.
We understand because of the video of the americans being taken in mx is the reason for the actions taken from the US government. Families with Americans missing in MX want the US Government to put the same pressure on the Mexican government to find ours too!! https://t.co/0T0TT0Cbqh

— Lisa (@1maddmama007) March 30, 2023
She then reported online that she had received no response from the government.
I have been waiting for a response to my outcry….and NOTHING!!!
How sad and very upsetting!!!#americansmissinginmexico#theirlivesmatter#RobertJr

— Lisa (@1maddmama007) April 25, 2023
The State Department claims it always works hard to find Americans who go missing, but families seem unconvinced.
While the reported disappearance of so many Americans in Mexico is certainly cause for concern, the actual number of missing people is much higher: around 112,000 Mexicans.