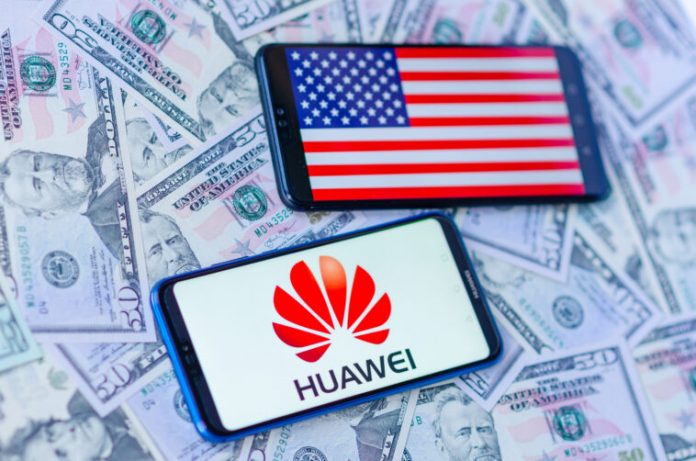 Chinese tech giant Huawei paid Democratic donor Tony Podesta $500,000 for lobbying the White House in the third quarter – during which period the Biden DOJ made a deal to permit Huawei CFO Meng Wanzhou from Canada to return home. Meng Wanzhou was awaiting extradition.
It is not known if Podesta spirit-cooked Wanzhou's release, but the White House insists they did nothing and that the company remains subject to trade restrictions.
Podesta recently filed a lobbying disclosure confirming ZeroHedge's information. Podesta admits in the disclosure that he paid $500,000 to lobby for Chinese technology company. The barebones form states that Podesta lobbied for the "White House Office" regarding "I ssues relating to telecommunications services issues".
The Hill reports that Mr. Podesta's lobbying blitz is in response to a Trump administration order banning it from doing business, among other key partners like Intel, Qualcomm, and Google. U.S. officials accuse Huawei of spying on Americans for Beijing. Huawei denies the allegations.
The Hill also reports that Mr. Podesta was not the only American paid to lobby on behalf of the CCP-connected company. According to it, "Overall, Huawei spent nearly $1.4 million on federal lobbying in the third quarter of 2021, according to lobbying disclosures filed with Congress. That's up from just $100,000 during the same period last year and less than $1.1 million in the second quarter."
Fox reports the following: "Huawei was designated a national security threat by the Federal Communications Commission last year because of its "close ties to the Chinese Communist Party and China's military apparatus," according to former FCC Chairman Ajit Pai." It was also charged with 13 counts of fraud and conspiracy to steal trade secrets. The conspiracy charge was part of a larger RICO violation charge, which is typically a method by which the DOJ attacks organized crime.
The amount paid to Mr. Podesta may seem shocking, but the fact that he works for a CCP-affiliated firm is not. Politico reported in July 2021 that Tony Podesta, a Democratic lobbyist, was being hired by Huawei to act as a consultant. Two people familiar with the matter said this. Podesta will try to improve relations between the Biden administration and the controversial Chinese telecom company.
Politico reported that Huawei was not the first CCP-affiliated lobbying client of Podesta. In 2018, the University of Texas at Austin rejected funding from the foundation due to concerns about its connections to the Chinese Communist Party.
Either way, Mr. Podesta has not avoided any other controversies during his lobbying career.