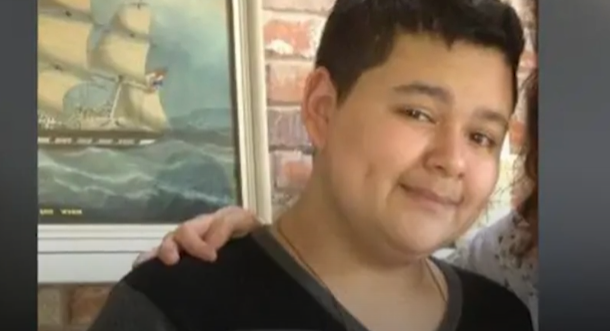 According to officials and his family, a Houston man who went missing as a teenager eight years ago has been discovered alive at the age of 25. Rudy Farias, who was reported missing in 2015, was miraculously reunited with his family on Saturday, as announced by the Texas Center for the Missing in a surprising update on Sunday.
At the age of 17, Farias disappeared while taking a walk with his two dogs near his family's residence. Although the dogs returned home, Farias did not, as confirmed by a missing person organization. When he was found, he had cuts and bruises covering his body.
According to reports, the young man is currently hospitalized after being discovered unresponsive outside a church by compassionate individuals who promptly called 911. His mother stated that he had cuts and bruises, along with blood in his hair, as she informed KTRK.
Furthermore, the mother confirmed to KPRC that her son was in a severely distressed state both mentally and physically, but she expressed gratitude for his return.
According to Texas EquuSearch in 2015, the young man had been dealing with depression, post-traumatic stress disorder (PTSD), and anxiety when he went missing. The organization mentioned the possibility of him being disoriented due to not taking his medication while launching the search for Farias.
NBC News reported in 2015 that the family revealed his brother had tragically died in a motorcycle accident years before his disappearance.
In 2015, Brenda Paradise, a private investigator hired by the family, stated that the young man had witnessed the death of his best friend directly in front of him.
Tim Miller, the director of Texas EquuSearch, described the recent development as a miraculous event.
Initially, authorities did not suspect any malicious intent or foul play when he disappeared.
As of Sunday night, there was a lack of immediate information regarding the details surrounding his disappearance.