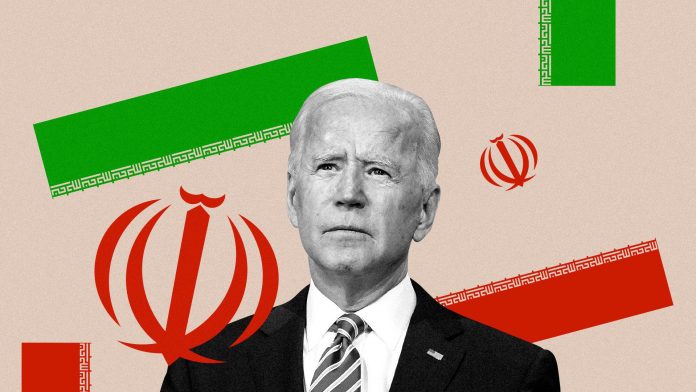 Following recent Iranian aggression, a group of Republican congressmen is calling on President Joe Biden to renounce his pursuit of another nuclear agreement with Iran.
Rep. Bryan Steil (R.WI), the Republican leader, did this in a letter they sent to Biden last Wednesday.
The letter reads in part:
During a time of heightened tensions in the Middle East, it sends a dangerous message to our friends and adversaries that we continue to lift sanctions and negotiate with the largest state sponsor of terrorism as they attack us. This attack is yet another reminder that your administration is setting the wrong priorities by working to re-enter the Iran nuclear deal.
"If Iran is willing to engage in this kind of behavior while negotiations are still ongoing, imagine the respect they will have for any agreement once the ink is dry," the Republicans said.
The attack . . .
. . . The one the Republicans refer to is that which took place at al-Tanf in Syria last month. The U.S., coalition forces, and other international troops have been instructing the Syrians how to defeat the Islamic State, among other things.
The Pentagon spokesperson John Kirby said that the attack on the base took place in mid-October. It was believed that five drones equipped with explosives were responsible.
According to reports, Iran may have been involved in the attack. Politico reported:
Officials said Monday [October 25th] the U.S. believes that Iran resourced and encouraged the attack, but that the drones were not launched from Iran. They were Iranian drones, and Iran appears to have facilitated their use, officials said, speaking on condition of anonymity to discuss details that have not been made public.
The attack did not cause any injuries or deaths.
Background
The Republicans addressed a critical question to the Biden administration in their letter: Why would the United States continue negotiations with Iran after this attack?
Background: Biden and his team have worked tirelessly to bring Iran back into the Iran Nuclear Deal of former President Barack Obama.
Iran has refused to reopen negotiations until economic sanctions imposed by Donald Trump's regime are lifted. The crazy thing about this is that the Biden administration signaled to Iran it was willing to give in to pressure.
Negotiations are expected to resume towards the end of November. Biden's administration simply chose to ignore an attack by American and other colation forces on Iran.