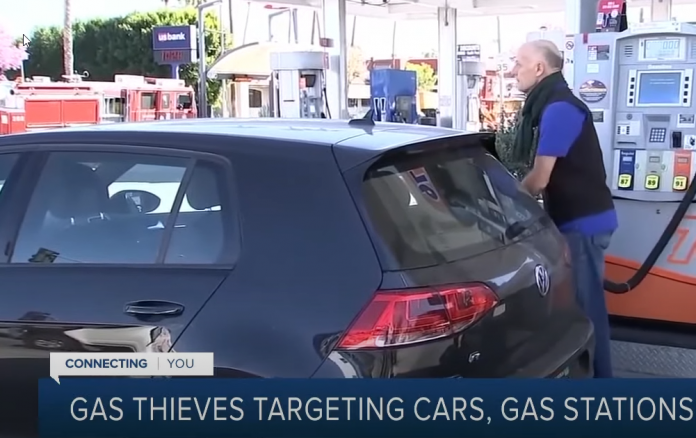 Americans are acutely aware of the lengths to which crooks will go to avoid legitimate work while still making a profit. Many people, including myself, have been victims of catalytic converter thefts. However, a new practice is sweeping the country: gas thieves.
It has been reported on Friday that thieves in a box truck with an additional tank in the bed took 1,500 gallons of diesel gasoline worth $5,000 from a Chevron gas station in Fort Worth, Texas.
As gas costs rise, criminals are turning to a number of methods to steal petrol, including targeting gas stations or individual automobiles.
In March 2022, Los Angeles reported that thieves were targeting gas stations and individual automobiles.
GAS THIEVES: As gas prices continue to climb, thieves are turning to steal gas through a variety of ways that include targeting gas stations or individual vehicles. ⛽😖 https://t.co/XWmO4djTAe pic.twitter.com/3oHxvpBkHm

— ABC7 Eyewitness News (@ABC7) March 16, 2022
Imagine returning home from a hard day at work only to discover your car is unexpectedly out of gas. Then, to add insult to injury, you add a gallon of petrol from your favorite gas station, only to discover that the gas you just spent too much for is seeping onto the pavement beneath your vehicle. Why? Because someone chose to take your gasoline by drilling a hole in your gas tank.
In addition to the catastrophic price at the pump, victims are faced with a charge of around $1,000 to repair their gas tank.