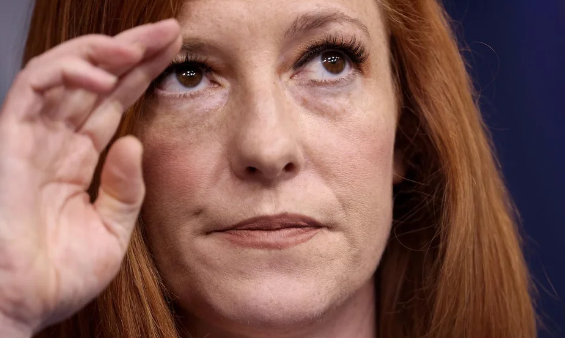 After a federal judge ordered Jen Psaki, a former White House press secretary, to testify about the White House's role in social media censorship, she lost a legal battle.
The judgment was handed down on Monday by Judge Terry Doughty of the Western District of Louisiana.
Psaki's application to have a court order blocking her testimony was rejected by Doughty, who noted that the public is interested in learning whether Psaki's First Amendment free expression rights have been curtailed.
Republican Attorneys General Jeff Landry of Louisiana and Eric Schmitt of Missouri brought the complaint on the grounds that high-ranking members of the Biden administration had suppressed free speech on social media platforms while pretending to fight misinformation.
On October 21, Judge Doughty made the initial decision requiring Psaki and Dr. Anthony Fauci to testify in support of the complaint.
After the verdict in October, Schmitt stated, "After finding documentation of a collusive relationship between the Biden administration and social media companies to censor free speech, we immediately filed a motion to get these officials under oath."
According to Jonathan Turley, a legal professor at George Washington University, the claims stated in the case were supported by evidence.
He claimed that the issue for supporters of free speech is that there is a form of surrogate censorship, that Democratic leaders and other organizations have used social media to silence dissident voices, and that there have been several instances of people being banned from social media or having tweets removed that have turned out to be accurate.
As part of the case, the Biden administration was compelled to give over emails pertaining to social media filtering in July. The emails, according to critics, showed that the White House took part in an effort to stifle free expression.