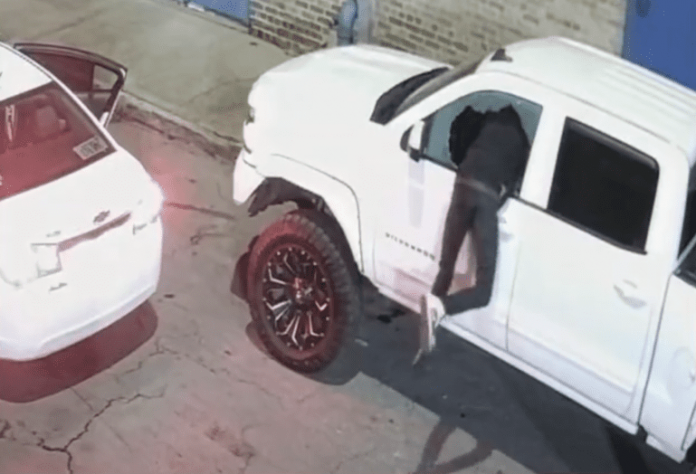 A New Orleans man who has had his truck targeted in the past for smash-and-grab thefts decided to leave a wired flash-bang as a surprise for would-be burglars.
The robber can be seen in the footage hanging out of the truck's shattered window when an unexpected flash explosion occurs. After taking a flash-bang to the face, the robber stepped out of the truck and back into the getaway car, as expected.
This deterrence was ineffective in preventing the truck owner's glass from being damaged in the first place. The owner of the lifted Silverado in the video claims that his truck's windows have been damaged six times in the last eight weeks, which is why he's taking matters into his own hands.
In a local news item, the New Orleans Police Department is noted as noting that something rigged to detonate may be deemed a bomb and hence unlawful.
Aside from the legalities of putting up bomb-like booby traps in your own automobile, it can't be good for the interior of your vehicle. You may have prevented a potential burglar from taking anything, but now you must deal with the consequences of causing a little explosion inside your vehicle.
In terms of the wider picture, the police are mentioned in the local news item as claiming that car burglaries in New Orleans are up 28% from last year's figures.
On Sunday morning, churchgoers at Sixth Baptist Church in the Lower Garden District had their automobiles smashed into. At a school celebration in City Park on Friday night, many automobiles were also smashed into.
Vehicle burglaries are up 28% in New Orleans compared to the same period last year, according to police data. They're up 116 percent in the Central Business District, where this man resides.