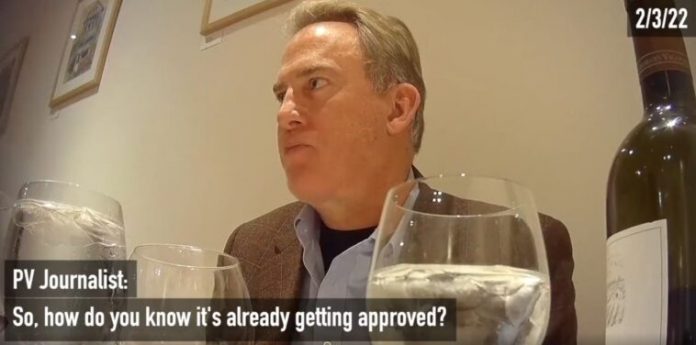 A covert video of Christopher Cole, the Executive Officer of the Food and Drug Administration [FDA], unwittingly indicating that annual COVID-19 vaccinations will eventually become Biden policy.
It can be seen on the video that Cole said that Biden wants to inoculate as many people as possible. He even mentioned that it will be required for people to get the shot annually. He also made it clear that they do not want to rattle the people as the announcement has not been official as of yet so they had to keep it hushed.
Cole further said, according to leaked video, that if an annual vaccine shot is required, it will be a constant regular return of income for the drug, food and vaccine companies.
When asked how the annual shot will be approved, Cole said that it will be a gradual change until it becomes normal. They are planning to enforce it first at schools. He further explained that the reason they need a third shot is because the 3 shots will fortify your system. Once you complete the 3 shots, they will enforce it as an annual thing just like the flu shot.
He made it clear that even kids are going to be required for this.
The Food and Drug Administration commented, that the person reportedly in the video does not work on vaccination concerns and does not represent the FDA's views.