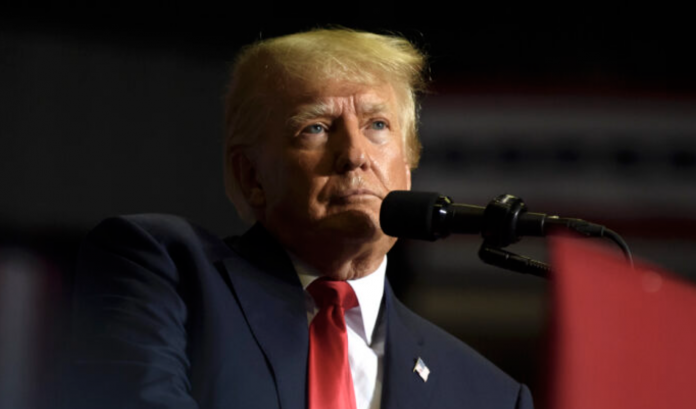 On September 26, the FBI revised the total amount of documents it claimed to have taken from the estate of former President Donald Trump.
According to an amended inventory list by the FBI, 63 more papers or images without classified marks were taken from Trump's Mar-a-Lago estate than had been previously mentioned.
According to U.S. directives, the updated inventory was delivered to the federal court in southern Florida. Reagan appointee and district judge Raymond Dearie served as the case's special master or neutral third party to resolve disagreements and other issues.
The detailed property inventory that was made public on September 2 must "represent the full and accurate extent of the property seized from" Trump's home in August when FBI agents carried out a search warrant there, according to Dearie, who ordered a government official "with sufficient knowledge of the matter" to provide a declaration or affidavit.
The order was carried out by an FBI supervisory special agent, whose name was withheld. The Washington-based agent claimed to be in charge of a team of special agents, intelligence analysts, and other professionals who carry out counterintelligence and espionage investigations. They also claimed to have carried out the warrant's execution.
A comparison of the older and current inventory lists by the Epoch Times revealed that 63 non-classified papers or images were added to the amount the FBI claimed to have seized. The updated list also has two less empty folders with "CLASSIFIED" banners and two fewer magazines, newspapers, and press pieces.
There are reports that some of the boxes taken from Trump's house now contain more documents than others.
An inquiry for comment was not immediately answered by a Trump spokesperson.
On the basis of a recent appeals court decision that prohibited Dearie and Trump's attorneys from seeing the abovementioned documents, the new inventory excludes documents designated classified. There were 103 papers with classified markings in the prior inventory.