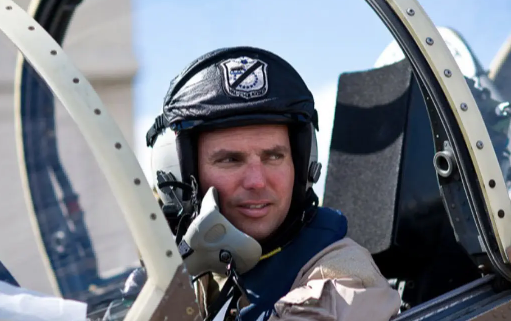 According to an indictment released by a US court, former US Marine pilot Daniel Duggan, who was detained in Australia, is accused of violating US weapons control law by instructing Chinese military pilots to land on aircraft carriers.
According to the 2017 indictment, Duggan utilized a South African flight school to teach PRC (People's Republic of China) pilots on three occasions between 2010 and 2012.
It names unnamed co-conspirators, including a Chinese national who gathered intelligence for the Chinese military and two South African and British executives of a test flying academy with a presence in the PRC.
The same week Duggan was detained in Australia, Britain initiated a crackdown on its former military pilots who were instructing Chinese military pilots.
In October, Australian police temporarily detained Duggan in the small town of Orange at the US government's request, pending an extradition request from the US.
Duggan's attorney, Dennis Miralis of the Australian law firm Nyman Gibson Miralis, previously stated that Duggan, an Australian citizen who had renounced his US citizenship, denied breaking any laws.
The indictment and a US warrant for Duggan were released by the District of Columbia court on Friday.
According to the indictment, Duggan was allegedly hired directly by the unidentified Chinese national to perform services for a Chinese state-owned business, including evaluating Chinese military pilot trainees, testing equipment related to naval aviation, and providing training on landing techniques for aircraft carriers.
Although the U.S. government authorized Duggan to teach Chinese military personnel, he did not do so. It stated that the State Department had notified him through email in 2008 that this was necessary in order to train a foreign air force.
Between 2009 and 2012, while he was a U.S. citizen and an Australian citizen, the indictment claims he routinely traveled between Australia, the United States, China, and South Africa.