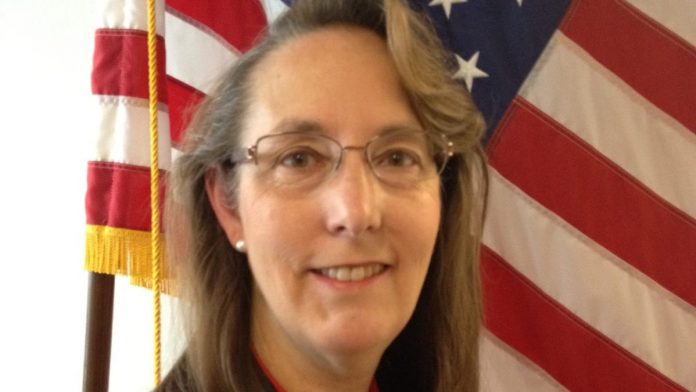 An SUV driver drove through the crowds of Waukesha's Christmas parade on Sunday. This led to multiple deaths and dozens of injuries.
According to Fox News, a variety of social media users including Democratic politicians made fun of the tragedy by comparing the case to the Kyle Rittenhouse trial. One Illinois Democrat abruptly resigned after she posted a series of deplorable tweets in which she suggested that the tragedy was somehow "karma for the state of Wisconsin".
Mary Lemanski is the Democratic in question. She was social media director for the Democratic Party of DuPage County (Illinois) until Monday morning. After making several offensive comments about the Waukesha incident, Lemanski resigned.
What did she write?
Her first message, which was posted to her Twitter account, read, "It was probably just self-defense," adding the hashtags "#Wisconsin, and "#KyleRittenhouse."
Evidently, Lemanski was among many Dems in the country that were upset and angered by Rittenhouse's justly acquittal on five of his most serious charges last week.
She followed up her first asinine tweet with yet another, writing, "The blood of Kyle Rittenhouse's victims is on the hands of Wisconsin citizens," going on to say, "even the children."
"I'm sad," Lemanski wrote in another follow-up post. "I'm sad anytime anyone dies. I just believe in Karma and this came around quick on the citizens of Wisconsin."
Capping off her embarrassing episode, which ended up costing her her career now and likely with any other employer, Lemanski wrote, "You reap what you sow, Wisconsin."
Employer speaks out
The DuPage County Democrats promptly released a statement about their ex-employees shameful, unbelievably irresponsible social media posts, giving credit where it is due.
"We are deeply saddened by the tragedy in Waukesha. We are aware of statements made by a former member of our organization and find them to be incredibly insensitive and not in alignment with who we are as an organization. Our organization does not support hate in any form," the organization wrote.
Later, Lemanski tried to save her face by issuing her own statement. She admitted that her comments regarding the tragedy were "not good taste" but attempted to shift blame by citing her First Amendment rights.
On Monday afternoon, authorities will provide an update on the Waukesha Christmas Parade incident. A suspect is currently being held.