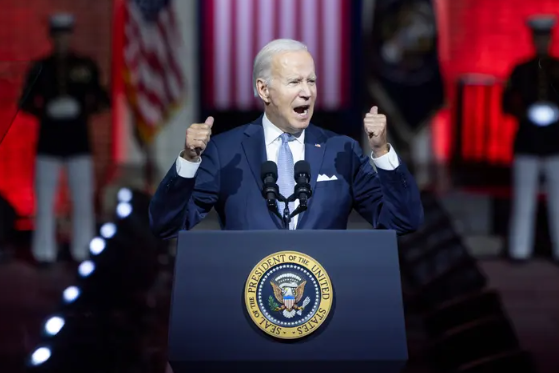 This week, Democratic senators have defended President Biden's rhetorical rebukes of "MAGA Republicans," including recent comments in which Biden said that the Republicans pose a danger to democracy.
"I certainly agree that those that have denied the legitimacy of the last election or call the insurrection of Jan. 6 anything other than what it was – I think they are running a risk to our democratic institutions. He's made it very clear that what he's talking about is the fact that there are regrettably movements in this country that are challenging the validity of the right of our citizens to vote," Sen. Ron Wyden, D-Ore., said.
.
The remarks follow an address that Biden made last Thursday in front of Independence Hall from Philadelphia, during which he said that "Equality and democracy are under assault."
Republicans reacted strongly against the president's remarks. Biden has "chosen to divide, demean, and disparage his fellow Americans." according to House Minority Leader Kevin McCarthy, R-Calif., who delivered a pre-buttal speech before to Biden's speech on Thursday. McCarthy demanded Biden apologize to "millions" of Americans.
However, he has stood by the broader remarks, and Senate Democrats are doing the same as they seek to make the midterms a referendum on Trump and social issues like abortion rather than the economy. The president has repeatedly stated that he does not believe all Republicans, or all Republicans in Congress, are "MAGA Republicans."