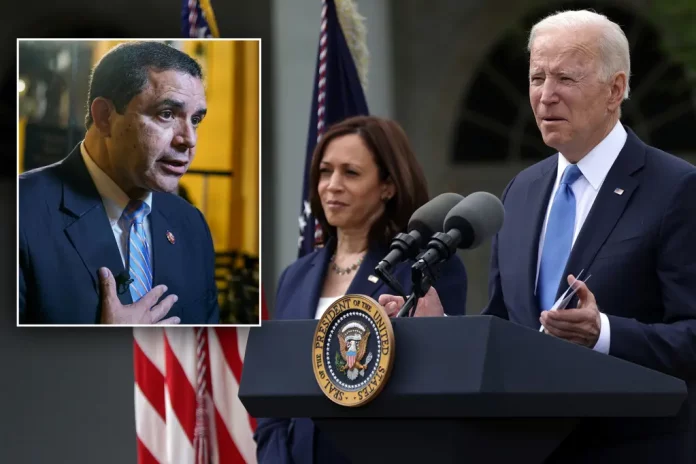 President Joe Biden's unwillingness to fully address the ongoing border problem was strongly attacked Monday by Democratic Rep. Henry Cuellar (Texas).
Cuellar, whose congressional district straddles the border between the United States and Mexico, chastised Biden for removing Title 42.
"You can't claim we have a pandemic or a public health problem here, then say everything is great at the border, then lift the Title 42, which is a health order," Cuellar added.
Title 42 will be repealed by the Biden administration next month. The public health provision, initially employed by Trump but perpetuated by Biden, authorizes immigration officials to detain individuals outside the United States while their asylum requests are reviewed. The policy is opposed by left-wing immigration activists.
Cuellar further stated in the interview that just 40% of Border Patrol agents in the Laredo and Rio Grande border sectors, which are at the epicenter of the border problem, are working on border security.
"Think about it: right now, 60 percent of both of those sectors' men and women are changing diapers and preparing food for the migrants — vital work, but they don't belong there; they should be out there," Cuellar said. "So we're only operating with 40 percent of our Border Patrol officers." "You can bet the bad guys are aware of this."
Border Patrol agents have become severely discouraged as a result of the situation, according to Cuellar.
Cuellar's comments come after Border Patrol personnel apprehended 221, 303 migrants in March, the highest monthly total during Biden's administration and virtually an all-time high.
At the same time, according to government records, at least 23 people on the FBI's terrorist watch list were apprehended at the southern border last year.