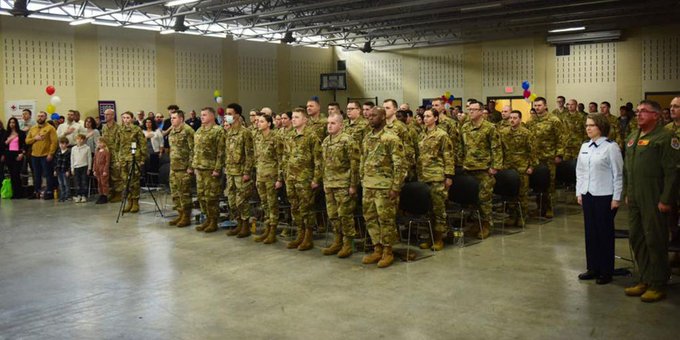 The National Guard has been the foundation for helping Americans around the nation during emergencies for many years.
They have supported us in a variety of ways, including coordinating storm response efforts, educating our partners abroad, addressing internal instability, battling wildfires, and setting up COVID-19 field hospitals and providing medical care.
However, the United States won't have enough Guardsmen and women to save us when the next catastrophe hits our shores.
Despite Congress' directive that the Department of Defense develop consistent processes under which military personnel might be excused, Secretary of Defense Lloyd Austin imposed an artificial deadline of June 30 for National Guard and Reserve troops to take the COVID-19 vaccination.
The National Guard will be destroyed if Secretary Austin imposes this requirement on military members who have chosen not to receive the vaccination due to personal health concerns or religious objections.
Currently, 60,000 members of the National Guard and Reserves are not immunized, and the Biden administration's next decision may penalize the very military men who have been battling this pandemic on the front lines.
Tens of thousands of National Guard troops who have responded to the call of service should not be reprimanded, in my opinion as a congressman and National Guard colonel who has had COVID-19 and received the vaccination.
We also cannot afford it given our existing military position.
Every branch of the American military is now having an extremely difficult time drawing new members. The military's recruitment efforts this year are expected to be among the weakest since the Vietnam War.
Guardsmen and reservists are not permitted to take part in training exercises or war simulations while the Biden administration deliberates its choice. This significantly diminishes their ability to fight should the National Guard be called into action for a natural catastrophe or a foreign conflict. The best trained warfighters in the world are something we take great pleasure in, and keeping them at home simply makes us less ready for our next military operations or major domestic crises.
These Guardsmen are also no longer eligible for service pay, and their retirement benefits are not being paid.