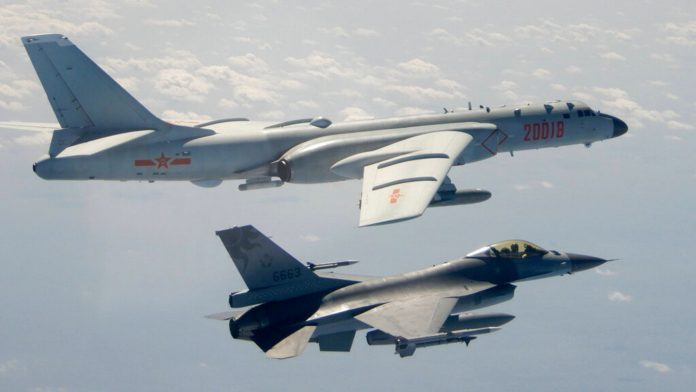 The Taiwanese government reported Monday that 56 warplanes were sent by the Chinese People's Liberation Army to Taiwan's air defence area. This is the most number of military aircraft Beijing sent to Taiwan in one day.
According to Reuters, Beijing has sent almost 150 military aircraft to Taiwan's defense area since Friday. This is a significant escalation in a region rife with geopolitical tensions.
According to the Taiwanese Defense Ministry, 52 military aircrafts were sent together Monday. The PLA also sent 4 additional planes later in the day. According to the Taiwanese government, there were 34 J-16 fighter planes and 12 H-6 strategic air bombers. These aircraft have nuclear capabilities.
The Taipei government has condemned Beijing over these actions, saying that the Beijing government is the "chief culprit" on the recent rise in tensions between both parties. Taiwan's Mainland Affairs Council saying that "the Republic of China on Taiwan (Taiwan's official name) is determined to firmly defend national sovereignty and dignity and peace across the Taiwan Strait"'.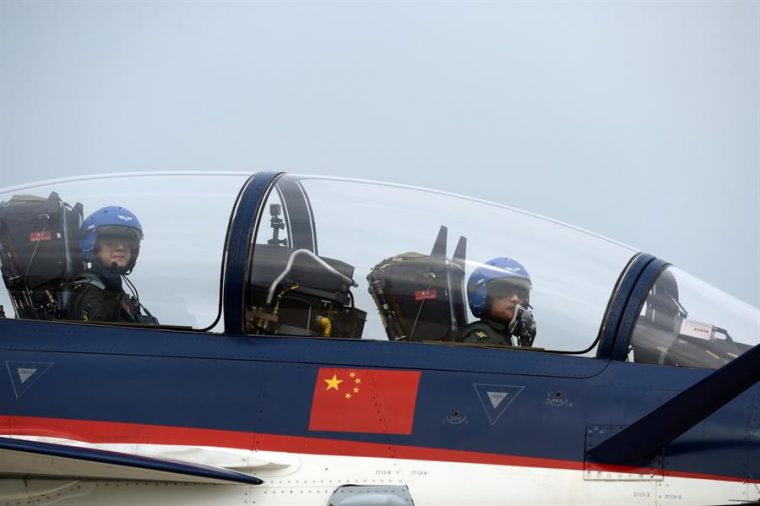 Chinese incursions have raised the tension between both governments. (EFE)
Joseph Wu, Taiwan's Foreign Minister, warned China not to invade. He said in an interview to ABC Australia that "if China launches a war against Taiwan we will fight until the end. That is our commitment." He also stated that the island's government will continue to engage in intelligence or security exchanges with other partners so that it is prepared for any threat to its security.
Yesterday, the U.S. State Department voiced concern over rising tensions in Taiwan Straits. Spokesman Ned Price issued a press statement in which they asked China to stop "its military, diplomatic and economic pressure and coercion towards Taiwan" and called the PLA's military maneuvers "destabilizing". The State Department reiterated America's "rock-solid" commitment to Taiwan. Jen Psaki, White House Press Secretary, stated earlier this Monday that the U.S. is also in touch privately and communicating clear messages through diplomatic channels with Chinese officials.
Beijing has intensified its rhetorical attacks on Taiwanese, with their foreign minister spokeswoman stating that Taiwan "belongs to China" and that Beijing has the "firm determination and will to protect national sovereignty and territorial integrity". China also criticized the State Department's statement, saying the comments "seriously violated the one-China principle" as well as saying that Washington D.C must "stop supporting or encouraging separatist forces" calling for Taiwanese independence.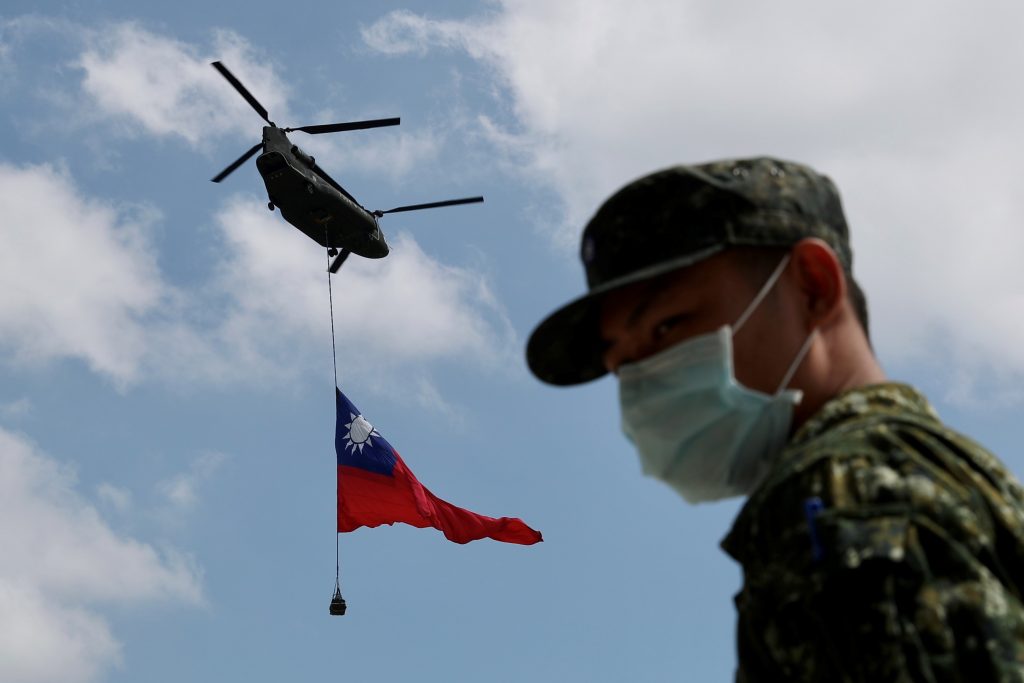 The Taiwanese Foreign Minister has said the island is ready to defend itself from an attack (EFE)
Tensions rising between China and Taiwan
Although the latest Chinese government move is a significant step in growing tensions between Taipei, Beijing, they are not unique. In June, the PLA sent 28 combat aircrafts to Taiwan's area of defense. And in March, the Taiwanese defense minister also reported Beijing had sent the most warplanes close to the island.
A few weeks ago, the United States announced that it had signed a nuclear submarine agreement with Australia and the UK (AUKUS). This would allow Canberra to construct eight nuclear-powered submarines with American technology. It was done to address growing concerns about Chinese expansion in the region. The move angered Beijing and also opened a diplomatic rift with Paris.
The United States doesn't officially recognize Taiwanese independence, but Washington D.C. has sold military equipment worth billions to Taiwan. This has upset Beijing. In 2020, the United States sold $5B worth of military equipment in Taiwan. President Biden announced that his administration will sell another $750M of military equipment.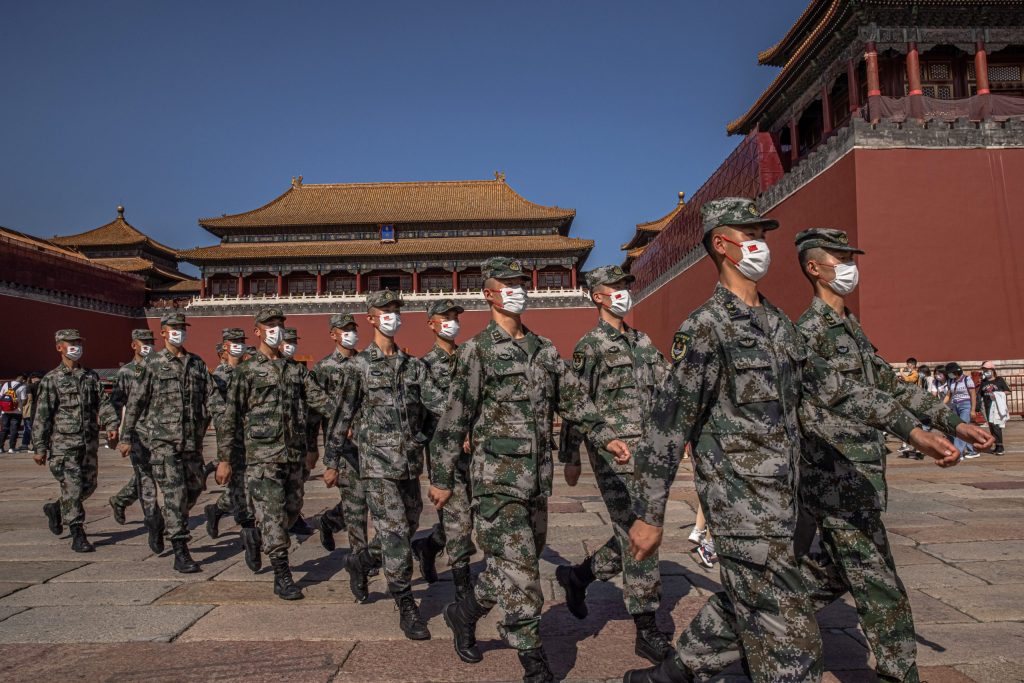 China has made a record number of incursions towards Taiwan over the last few months (EFE)
On September 24th, Biden also held the first-ever meeting in Washington D.C. with members of the "Quad" alliance (U.S., Australia, India, and Japan) who issued a statement confirming the group's commitment to a "free and open Indo-Pacific", with an emphasis on promoting a region that is "rules-based (…) and undaunted by coercion". The forming of this alliance has been heavily criticized by China, which has called it a "closed, exclusive clique targeting other countries" which goes against the "aspiration of regional countries".
The United States has taken steps to reassure Taiwan but it is not clear what the United States will do in the event of an attack by China. Some are asking whether Washington D.C. has the political will to provide military resources for the defense of Taipei's government, and some even questioning if the U.S. is capable of doing so.