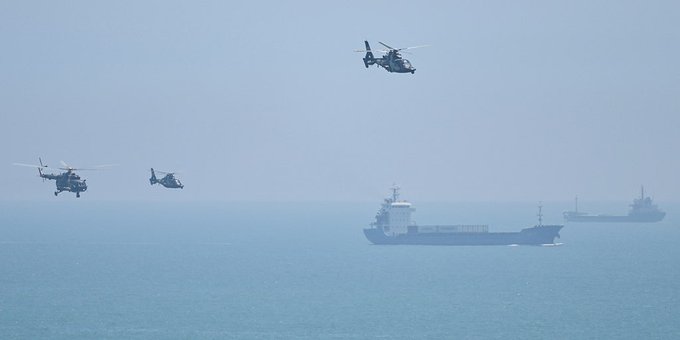 The visit to Taiwan by House Speaker Nancy Pelosi was denounced by China, which asserts Taiwan as its own territory.
A day after House Speaker Nancy Pelosi departed the island, China claimed its military had successfully carried out precision missile attacks in the Taiwan Strait on Thursday.
Pelosi's journey to Taiwan, which China asserts as its own territory, was roundly denounced and punitive measures were promised by China. China's navy and air force started conducting military drills in six zones surrounding Taiwan on her last day there, some of which overlapped Taiwan's territorial seas.
In response, the US sent six warships to the region.
The People's Liberation Army, the military branch of the in power Communist Party, announced in a statement that "Long-range armed live fire precision missile strikes were carried out on selected targets in the eastern area of the Taiwan Strait."
The military authorities made no more explanations.
According to Taiwan's Defense Ministry, its own armed forces were keeping track of Chinese moves while taking care to prevent any clashes that may risk worsening the situation.
The ministry said that China's reckless actions had harmed regional peace and stability.
According to the statement, "The three service branches will combine efforts with all the people to jointly safeguard national security and territorial integrity of Taiwan."
The military drills, according to China's official news agency, Xinhua News Agency, were concentrated on blockade, sea target assault, strike on land targets, and airspace control.
The exercises are scheduled to take place from Thursday through Sunday.