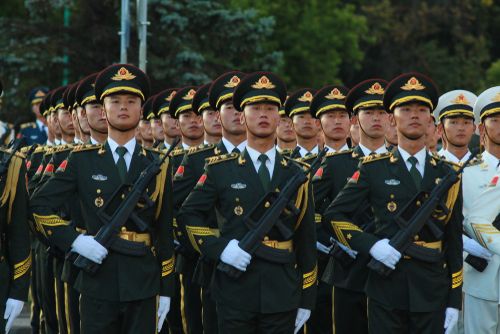 China has issued a clear and direct threat of war against the United States over Taiwan, a self-governing island nation.
Ambassador Qin Gang made the direct threat in his first one-on-one interview with a US media source since taking office at the PRC Embassy in Washington eight months ago.
Qin stated unequivocally that if the US continues to back Taiwan, it will face a military clash with China.
While Chinese ambassadors have often used neutral language when warning the US over Taiwan, the new Chinese ambassador was more clear and unambiguous.
China has been warned that it may attack Taiwan shortly, possibly in coordination with a Russian strike on Ukraine.
Qin stated that if Taiwan pursues independence from China, it will almost certainly result in a military clash between China and the United States.
The new Chinese ambassador is a professional diplomat who formerly worked as the chief of protocol for Chinese President Xi Jinping.
In an unusually direct warning, China's ambassador to the US talks of future "military conflict" between the US and China.

Qin Gang says that's "likely" if Taiwan, "emboldened" by the US, "keeps going down the road for independence."

Our interview Friday @MorningEdition @NPR

— Steve Inskeep (@NPRinskeep) January 28, 2022
Early this week, the envoy warned America of a conflict with China over Taiwan. Beijing retaliated against the island by sending 39 planes into its airspace, the most since the fall of 2021.
Despite the warning, the ambassador acknowledged that China's most important relationship is with the United States, and that his role as a diplomat is not to sabotage it.